UPDATE: All lanes now open on I-80 EB after semi truck fire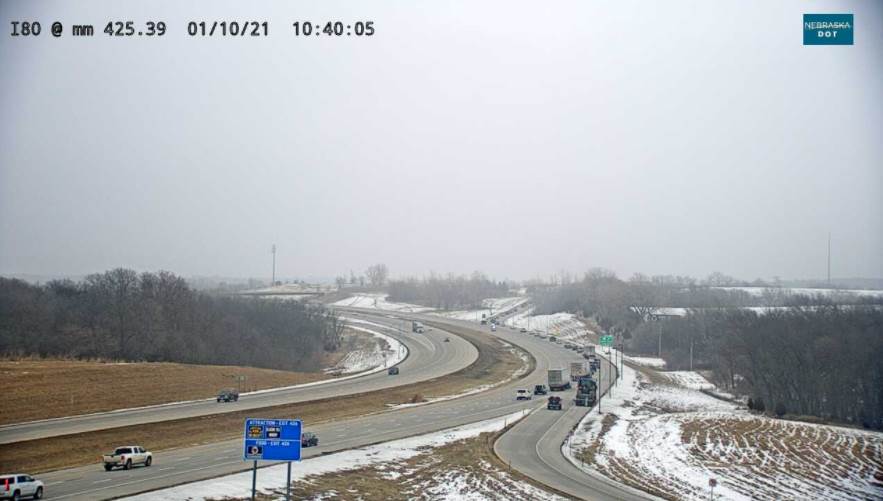 UPDATE: All lanes are now open.
UPDATE: Shortly after noon, one lane eastbound was re-opened. Nebraska State Patrol says to be prepared for slow and stopped traffic if you are heading that way and you should still expect delays.

LINCOLN, Neb. (KLKN) – A portion of I-80 eastbound is shut down due to a fully engulfed semi fire, according to the Sarpy County Sheriffs Office. The closure is at mile marker 426, and the fire happened near mile marker 428. No word on if there are any injuries.
Video Credit: Mary Rosenthal
Video credit: Brian Hoffman
Heads up, traffic is being diverted.