Harvest off to slow start in Nebraska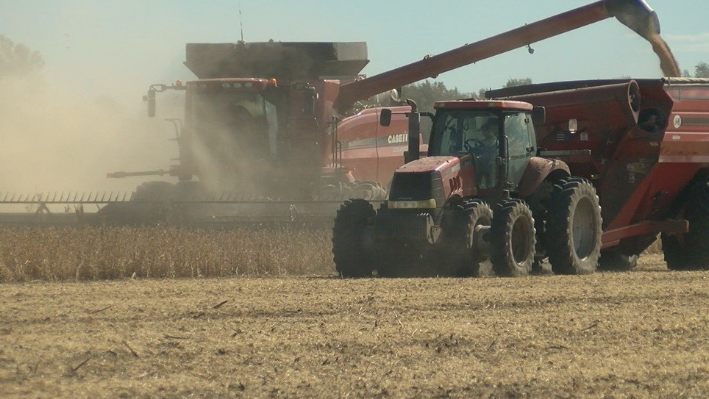 Courtesy of our media partners at NTV:
Harvest is officially underway in Nebraska, but there aren't as many combines rolling as we'd normally see at this point.
As of September 22, the USDA's National Agricultural Statistics Service says 3 percent of corn has been picked, compared to 8 percent last year at this time.
37 percent of corn is mature, well behind 65 percent last year.
71 percent of corn rates good to excellent, 20 percent fair, and 9 percent poor to very poor.
Soybean conditions are much the same. 55 percent have dropped leaves, well behind 81 percent last year.
One area where farmers have made progress is on wheat. 51 percent has been planted, which is in line with the five year average.
On Sorghum, 79 percent rates good to excellent, but only 22 percent is mature, compared to 45 last year.
Pasture and range conditions rated 1 percent very poor, 3 poor, 20 fair, 61 good, and 15 excellent.