Piano tuner says business has dropped significantly due to COVID-19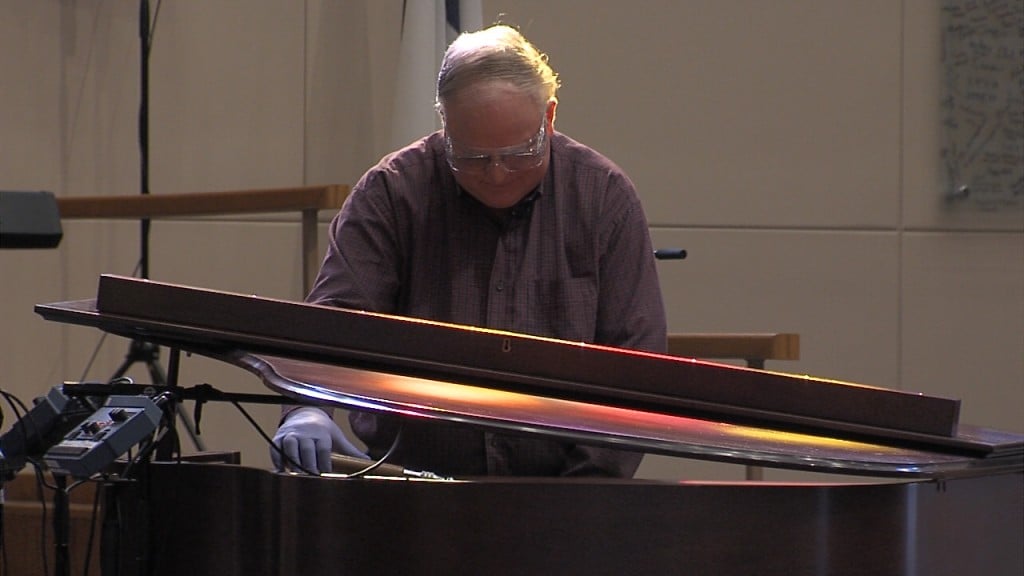 A local piano tuning business is having a hard time staying afloat through the coronavirus outbreak. With churches closing, that took away a good chunk of their work.
"Not having as many phone calls that's for sure and we're just trying to get by day-by-day and see how we can continue on," said Dwight Haupt, a registered piano technician.
Since the coronavirus impact, they've had a 60% drop in business, that's from having 15 to 20 pianos a week to tune, to only one or two a day.
Haupt says if you're bored at home, pick up an instrument or dust off that Grand Piano to have a little fun.
"You sit down to play your piano and you notice that it's not quite sounding as good as you thought it should, so this would be a good time to make use of getting your piano tuned," said Haupt.
He is welcoming new clients: Dwight Haupt's Piano Service, located at 2310 W Cove Dr, Lincoln, NE 68522. You can call him at 402-438-2393, 402-730-9462, or email online at www.dwightspianoservice.com