Hoiberg twins make seamless transition to help Pius X boys basketball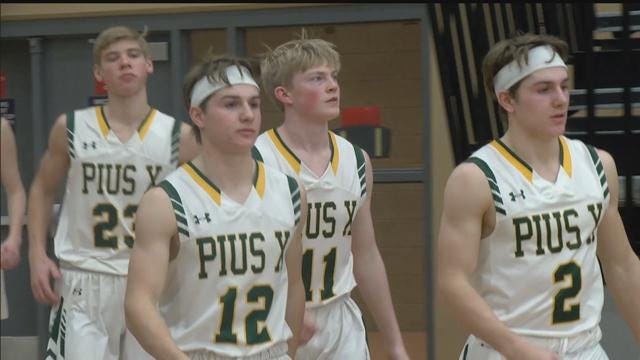 When Fred Hoiberg made the decision to become the head men's basketball coach at Nebraska, it meant one of Lincoln's high schools was getting two talented players.
And so far, Charlie and Sam's transition with Pius X has been near perfect. The junior twin guards combined to score 34 points Tuesday to help the undefeated Thunderbolts win their second-straight HAC Tournament title.
"I feel like we've adapted and assimilated well," Charlie Hoiberg said.
Said head coach Brian Spicka, "They really have fit into our style and the culture that we have really well."