Holiday meal for those at Madonna Rehabilitation Hospital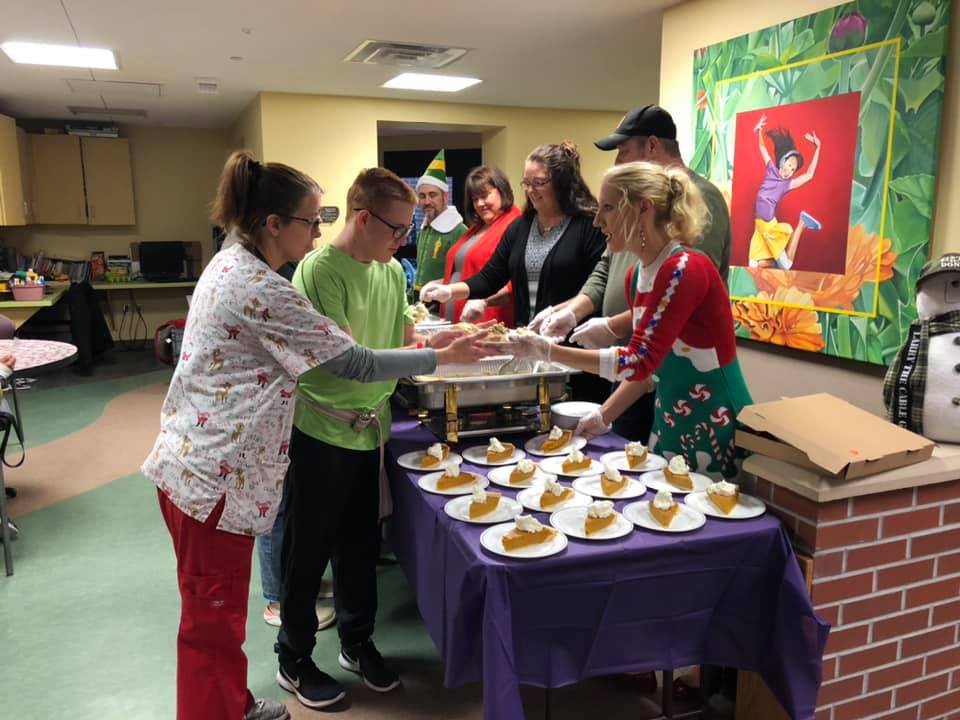 Salad, turkey, pumpkin pie… The staples of a Christmas dinner many will enjoy this year.
"It's way better than hospital food. Smells great!" says Mason Gable.
It's a meal Gable, a patient at Madonna Rehabilitation Hospital, got to eat for free with his family.
And it's a meal Marc Braus and his wife Sonya didn't get a few years ago.
"Do you go home and cook and leave your loved one? Or do you stay with your loved one and eat hospital food? So that's where this whole idea came from," says Marc.
After a serious medical scare, Sonya was recovering at Madonna. The staff treated her and Marc so well, they decided to pay forward the kindness by catering meals for the patients in Madonna's pediatric unit.
"We felt the pain. We were going through all that, so we wanted other people to know other people had been through it, and that people are here for you," says Sonya.
They teamed up with Doorstep Diner Catering to make it all happen.
Heidi Jensen, who works with Doorstep Diner, says her family has had its own scares with health over holidays. She says helping those going through a hard time is what this season is all about.
"It's better to give to someone else than to receive and so we're happy to put a smile on other peoples' faces. That's what we're here to do today," says Jensen.
It's a sentiment that the Braus family shares.
"The presents don't matter, it's what you do for other people," says Sonya.
"It makes you feel what the true meaning of Christmas actually is," echos Marc.
It's a gesture that those like Mason Gable and his family won't soon forget.
"It's amazing what people offer. It's a blessing," says Gable.
Marc and Sonya did this last year as well.
They plan to do it every year and say they hope others will consider giving back as well.