Homeless to business owner: Lincoln woman picks herself up through strawberries 
You're about to meet Jillian Thompson, a woman who has done the unthinkable.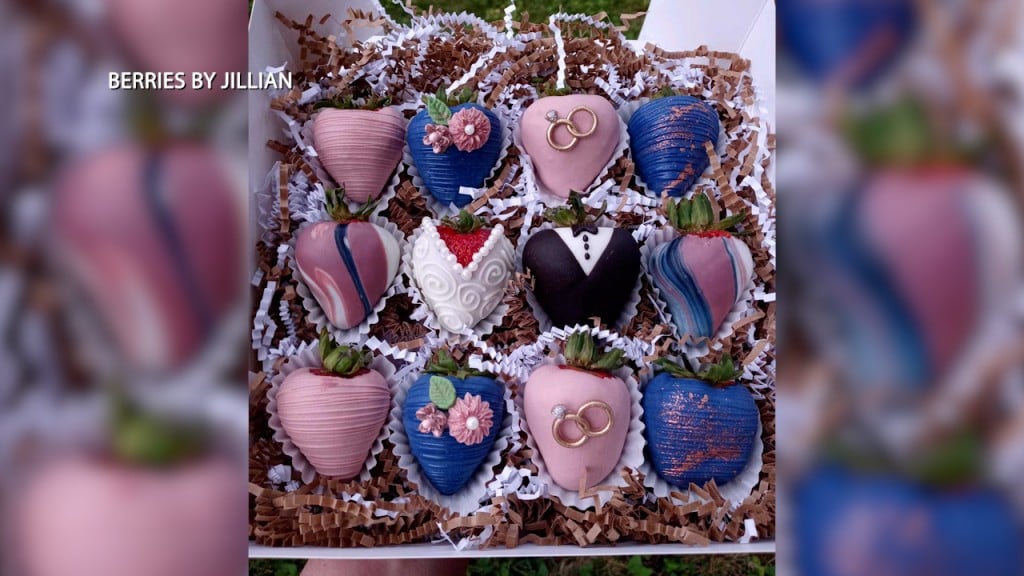 LINCOLN, Neb. (KLKN) – A Lincoln woman, who was once homeless, is now a thriving business owner.
Life hasn't always been crowns and tiaras for Jillian Thompson. She found herself homeless several years ago, struggling through addiction and other hurdles in life, but Thompson was determined to get on a better path and that's where "Berries By Jillian" became her new way of life.
"It's literally like a different life. It's just crazy but I have learned so much along the way and I don't think without that I would be as determined and appreciative of everything that's happened to me in the last year," Thompson said. "I never knew I could do this, it came out of nowhere, so it's pretty amazing. I moved here six years ago with clothes in my car, so it's pretty life changing."
Creating masterpieces out of strawberries started out as a hobby last year but quickly turned into much more. The back room of her home near 48th and Normal is full of sprinkles, chocolate and strawberries.
"I thought maybe I would just sell it to friends and co-workers, maybe make them for their kids or something," Thompson said. "I never knew in a million years it was going to be like this. I started with a basket of supplies on my wall and now I have an entire room."
It's turned into a thriving business out of her home, 'Berries by Jillian.' Chocolate strawberries for birthday's, holiday's and other special events.
"Business has been really busy, it's really picking up all the time," Thompson said. "I'm absolutely loving it. It's so much fun to do something new everyday and I love hearing the requests people have."
Thompson hopes to expand in the future, but for now she is taking orders online though Facebook.