House committee to investigate meatpacking plants
According to their report, at least 270 meatpacking plant employees have died from COVID-19 and nearly 54,000 have tested positive nationwide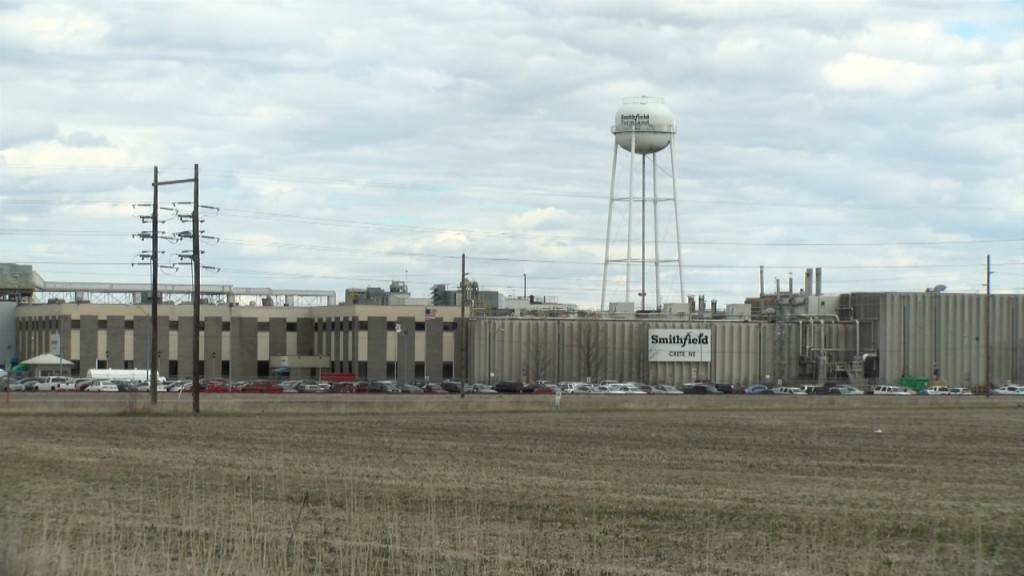 WASHINGTON (KLKN)- The House of Representative's select subcommittee on the coronavirus crisis recently announced their investigation into widespread coronavirus infections and deaths in meatpacking plants.
Nationwide, the report said that at least 270 meatpacking plant employees have died from COVID-19 and nearly 54,000 at 569 meatpacking plants have tested positive.
SEE ALSO: 130 cases of COVID-19 tied to Smithfield Food plants in Lincoln and Crete , Employee killed in accident at Smithfield Foods in Crete
Meatpacking plants were identified as a source of "rapid transmission" by the CDC. According to their report, two-thirds of those employed at meatpacking plants are Black or Hispanic and almost half of them live in low-income families.
The subcommittee sent out letters to OSHA and three meatpacking plants:
JBS USA: world's largest meatpacker, at least 3,000 employees contracted coronavirus and 18 have died.
Tyson Foods: over 12,000 workers contracted the coronavirus, 38 have died. According to the committee's report, managers at one Tyson plant allegedly made workers stay at work and place bets on how many employees would get COVID-19.
Smithfield Foods: over 3,500 workers have contracted coronavirus, 8 have died. Their parent company reported $935 million in profits in the first half of 2020.
In the report, the committee called out the Trump administration for issuing just eight citations to these companies, giving out fines as low as $11 for each infected worker.
"Public reports indicate that under the Trump Administration, the Occupational Safety and Health Administration (OSHA) failed to adequately carry out its responsibility for enforcing worker safety laws at meatpacking plants across the country, resulting in preventable infections and deaths," Chairman Clyburn wrote to OSHA. "It is imperative that the previous Administration's shortcomings are swiftly identified and rectified to save lives in the months before coronavirus vaccinations are available for all Americans."
When Governor Ricketts was asked about vaccinating meatpacking plant workers in his press briefing on Monday, he responded that local health directors will be working with employers on it.
In the beginning of January, Rep. Alexandria Ocasio-Cortez called Gov. Ricketts racist on Twitter after hearing his opinions on vaccinating undocumented workers in meatpacking plants.
Following this feud, the President of Mexico also responded to Ricketts' comments, saying Mexico would vaccinate its undocumented citizens in America.
Rep. James E. Clyburn, Chairman of the Select Subcommittee on the Coronavirus Crisis wrote to the three companies:"Public reports indicate that meatpacking companies … have refused to take basic precautions to protect their workers, many of whom earn extremely low wages and lack adequate paid leave, and have shown a callous disregard for workers' health. These actions appear to have resulted in thousands of meatpacking workers getting infected with the virus and hundreds dying. Outbreaks at meatpacking plants have also spread to surrounding communities, killing many more Americans."