How have community-police relations changed in Lincoln over the last year?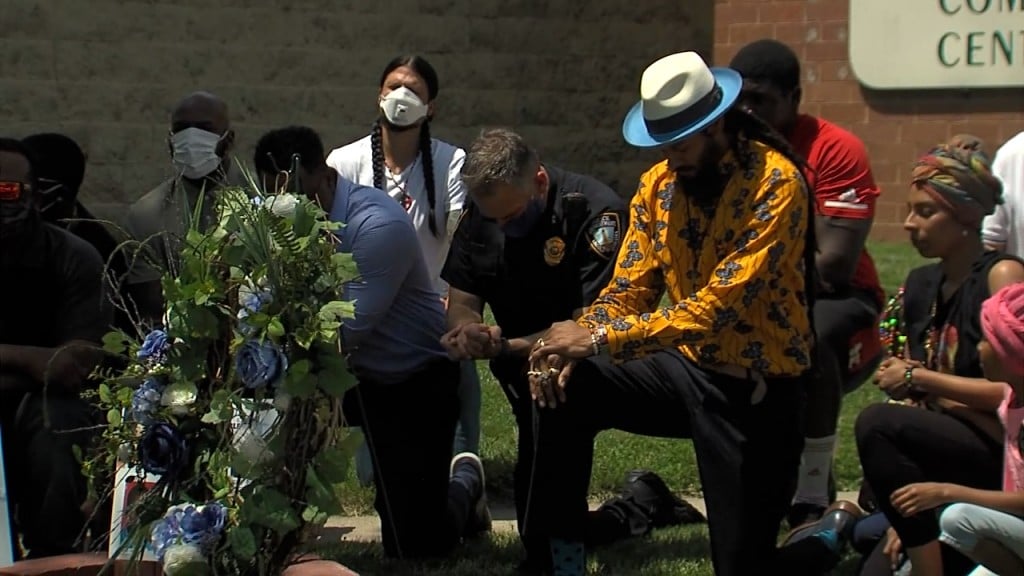 LINCOLN, Neb. (KLKN) – Protests erupted across the country one year ago, including right here in our backyard. Voices never heard before in that magnitude.
"I was disturbed that it took a horrible murder for people out there to take political action to try and change things," Ishma Valenti, the Director of Team Programming & Community Engagement for the Malone Center said. "But at the same time, I was hopeful that more change was going to happen to be able to protect people."
In many communities, there has been a lack of trust with police officers for accountability and transparency. But Valenti says Lincoln Police has been unique compared to other law enforcement agencies.
"I have been working with the police years before the murder of George Floyd," Valenti said. "The Lincoln Police Department has been very accepting and willing to listen to feedback, suggestions and just to be apart of the community solution."
After George Floyd's murder, protests demanding change broke out across the capital city, and it was LPD that reached out to the Malone Center asking what officers can do and how police can be more transparent.
"That was telling, I think, when I didn't have to reach out specifically to police to ask them," Valenti said. "They were coming and crossing that proverbial line saying that we need to do more, we recognize and identify that we need to do more and do better."
And Valenti says Lincoln Police are on the road to doing just that.
He says former police chief Jeff Bliemeister pushed for change even before the murder of George Floyd, but especially after. Several initiatives were put into action like 'Hold Cops Accountable' and 'TRACE', which has led to even more sub groups and ultimately, updated Use of Force policies.
Although Valenti says in his perspective the police-community relationship in Lincoln is stronger than it was one year ago, there is still a lot of work to be done to reach excellence.
"We did not come to these problems overnight. It's been hundreds of years of oppression and the only functional form of racism in America, which is white supremacy, and so to break down these things, it won't be a year, it won't be 365 days; it will take time to right these wrongs," Valenti said. "But having a partner in police like the Lincoln Police Department, that's committed to working towards the betterment of the community, is a plus."
The Malone Center says they're committed to continuing their work with LPD, to make sure everyone has a voice and strive for equality between the badge and Nebraskans. Valenti says their work is far from over.
"(If) we want wonderful cops, that are diverse in their thinking and that are accepting and tolerant, then we need to be raising those type of citizens," Valenti said.
There are multiple groups and events that go on year-round to strengthen the relationship between Lincoln police and the community. Everyone is welcome with their opinions and ideas to the 'Hold Cops Accountable' meeting.
For more information on dates and times, visit the Malone Center's website: https://malonecenter.org/.