How Nebraska is handling COVID-19 compared to other Midwest states
From our own backyards to our neighboring states, COVID-19 numbers are skyrocketing.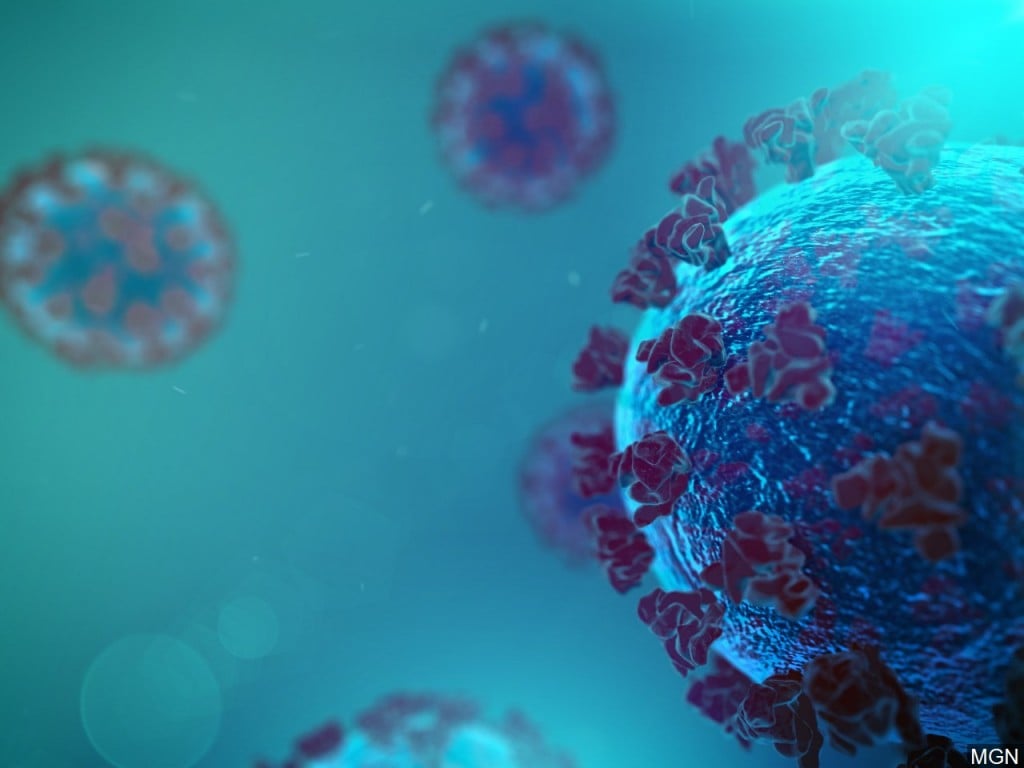 LINCOLN, Neb. (KLKN) – In one week, millions will be traveling to gather for one of the biggest travel holidays of the year – Thanksgiving. But as COVID-19 cases and hospitalizations continue to surge, health officials around the country, and here in Nebraska, are begging citizens to stay home.
From our own backyards to our neighboring states, COVID-19 numbers are skyrocketing.
In Nebraska, the state has had a seven day positivity rate of 18.3%. But, in Lancaster County the positivity rate from Nov. 15 to Nov. 19 stands at 28.7% – the highest to date. Omaha's positivity rate this week is just over 37%.
Fort Wayne, Indiana, a city with 5,000 less citizens than Lincoln, has a seven-day positivity rate of 18%. Unlike Nebraska, bars, restaurants and fitness centers in the state of Indiana will be required to operate at 50% capacity beginning on Sunday. Indiana has also had a statewide mask mandate for months.
In Minneapolis, a city double the size of Lincoln, an increase in cases has brought their seven-day rate to 15%. Bars, restaurants and fitness centers there are required to operate at 25% capacity and must close by 10p.m., and masks are required statewide.
Both Minnesota and Indiana also face restrictions and limits on social gatherings both indoors and outdoors similar to Nebraska.
Bigger cities are also seeing rising positivity rates as cases quickly increase. In Los Angeles, home to 4 million citizens, a 6.6% positivity rate means businesses are operating at 50% capacity and bars and restaurants are closing at 10p.m., as part of the state's curfew.
And in New York City, home to 8 million people, the weekly positivity rate of 3% has prompted the democratic governor to further restrict the city, closing down all public schools.
Wednesday, Kansas' democratic Governor Laura Kelly implemented a statewide mask mandate, giving local authorities one week to determine a face covering requirement that met the needs of their respective counties. The move comes after the state saw 60 COVID-19 related deaths in just two days.
Nebraska's death trend isn't that much better. The state has seen 86 COVID-19 related deaths so far this week.
There are now just three states in the Midwest that still do not have statewide mask mandates issued by governors – Nebraska, South Dakota, and Missouri, yet all three are seeing record hospitalizations.
Mike Parson, the republican Governor of Missouri, in a press conference Wednesday still declined to implement a mandate, saying it is a local government and citizen decision. Parson recognized the rising cases and urged Missourians not to travel for the upcoming holiday.
"The numbers are growing at a very fast rate, and we have to understand that. It will put a stress on the systems if we don't change the behavior of how we conduct ourselves."
This week, Nebraska has seen 118 new COVID-19 hospitalization for a total of 978 as of November 18. South Dakota has also seen an increase, bringing the total to 593. And in Missouri, where the daily average of new hospitalizations is close to 50 – the total number is just over 2,490. Iowa has 1,527.
Hospital staff in many Midwest states continue to beg for change daily.
"All that I ask from the community of Omaha and country wide is please wear your mask, if not for yourself then for others. Because it snot easy and we're doing our best," says a respiratory therapist at Nebraska Medicine in a video posted to their twitter page.
Nebraska, with 826, has even seen more COVID-19 deaths than many countries, including Norway and Finland combined; both are countries with more than 5 million people.