Humboldt community rallies behind beloved school counselor facing second cancer diagnosis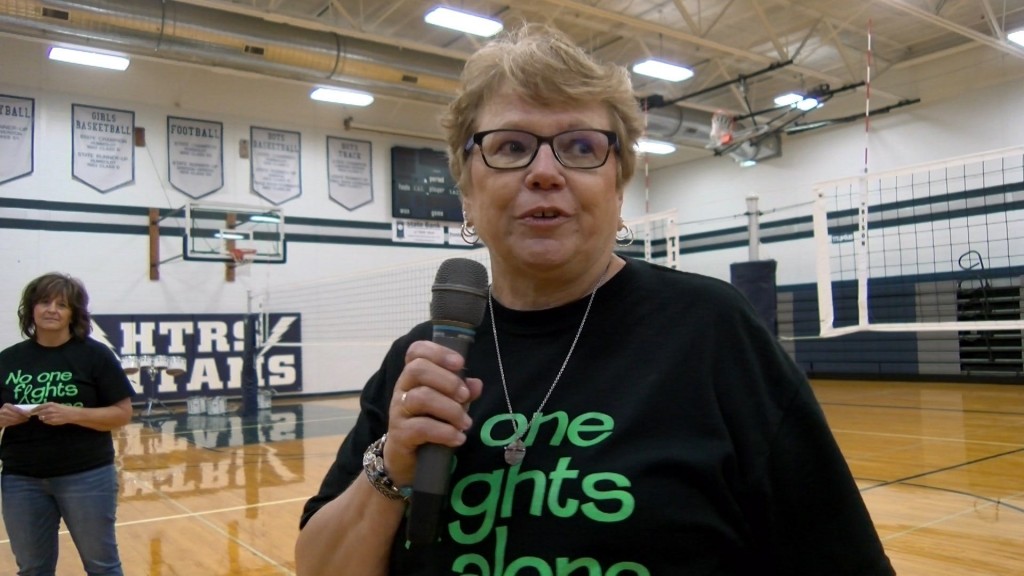 Humboldt is small community in southeastern Nebraska, but it has a big heart and an even bigger fighting spirit, particularly for those who have been affected by cancer. Now this small rural town is coming together once again to support one of their own.
Karen Mezger has been a counselor at HTRS for 20 years. Their mascot is the Titan, and Karen is fighting a titan inside herself.
"This is the support that wants me to be here every day, with these kids, and to gain from them," said Karen.
She's an ampullary cancer survivor, and celebrated her two year cancer–free anniversary in June. A couple weeks ago, however, she was told it had returned and was stronger than before.
"The first reaction is that you just wanted to live. You wanted to fight the battle that it's going to take," she said.
The community and school again wasted no time. When she was first diagnosed, a large support group formed to encourage Karen to keep her head up and fight hard.
She's certainly not alone. Her family is also struggling with its return. Her son Matt is equally devastated, but tries to maintain a positive attitude.
"You got to take it with stride, you know. There's going to be some ups, there's going to be some downs, and you've just got to stay cool," Matt said. "There's always going to be those ups and downs in life and you've just got to stay positive and believe you can do it."
Matt is principal at Diller-Odell Public Schools about one hour west of Humboldt. He used to work with his mother at HTRS and was there during her first diagnosis.
Humboldt is no stranger to the pain of cancer. The town features an expansive garden dedicated to those who have won – and lost – their battle with the disease.
Her experience with the disease has taught her to have a greater appreciation of her friends, family, and community after their tremendous show of support, as well as the importance of life overall. It's been a learning experience for her family too.
"It just makes you understand how important life is and how there's sometimes bigger things than just winning and losing and all of the academics and education of the kids, there's bigger things sometimes going on in life," Matt said.
It's a battle she hoped she wouldn't have to fight again, but is ready to give it her all.
"I have a very good family support system and I just knew that we going to have to put our boxing gloves back and on and we were going to fight a lot harder," Karen said.
Matt wishes she didn't have to at all.
"I wish I could fight it for her," he said.
HTRS, Diller-Odell, and Pawnee City schools hope to gather on October 10th for a triangular volleyball tournament that will also serve as a cancer awareness night. T-Shirts, bracelets, and other items would be up for sale, and they're even considering a silent auction. The idea is still in the planning stages.