Hundreds of cyclists compete in annual Gravel Worlds Bike Race in Lincoln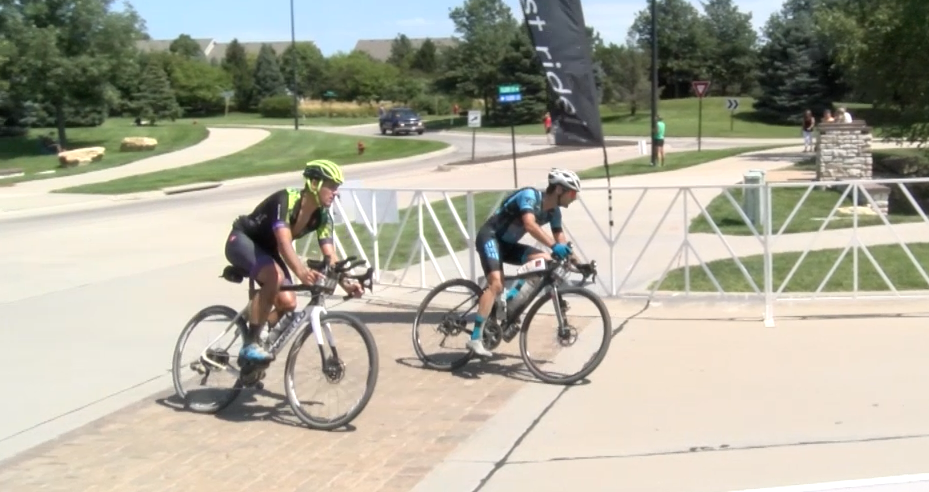 Hundreds of cyclists from across the U.S. and several other countries gathered in the capital city for the annual Gravel Worlds Bike Race Saturday.
Over 700 cyclists registered for the race. It kicked off at 6:00 a.m. from the Fallbrook neighborhood. According to their website, the event is an unparalleled challenge for the gravel enthusiast. It charts a route of approximately 150 miles and near 10,000 ft of climbing – adventuring through the rural farmlands of Southeastern Nebraska.
It brings in cyclists from all over, including, professional cyclist Allison Tetrick.
"I live in Petaluma, California and this is my third time coming to Lincoln for this event," said Tetrick. "It's a great cycling community and beautiful roads, so yeah it's a lot of fun."
Tetrick was the Women's Overall Winner at Saturday's event after completing the ride in just over eight hours.
Some of the riders are still going and could be riding well into the night.
The list of winners can be found on the Pirate Cycling league's Facebook page. You can find a link to that and more information about the event by clicking here.