Hundreds wait in line to vote early as election looms
One after the other, people lined up at the election office to cast their ballot early just hours before the General Election.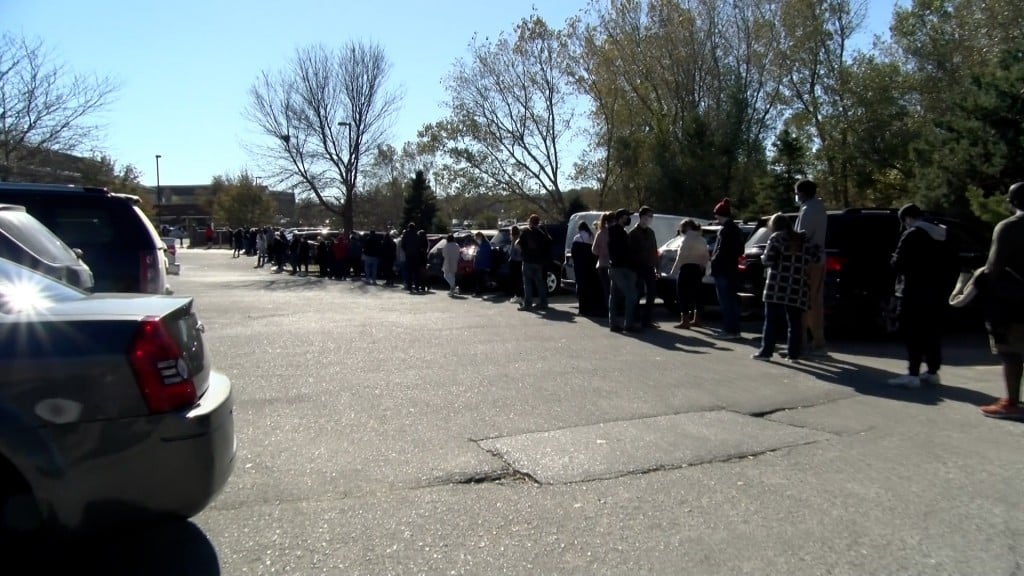 LINCOLN, Neb. (KLKN) – The lines at the election office Monday wrapped around the parking lot, some saying they waited over two and a half hours to cast their ballot.
Although many people have taken advantage of voting by mail in the wake of COVID-19, that didn't stop others from performing their civic duty in the booth.
"I felt comfortable voting, I think everyone was practicing social distancing really well, the inside was spaced really nicely, hand sanitizer was available so yeah, I feel it was safe," Jody Allison said after voting in-person.
Many said they decided to vote in-person because they didn't trust the mailing system with their ballot or because it's tradition to physically be in the booth.
"My mom, my grandpa, everyone has been doing it all their lives, I'd rather come and vote. No natter what happens, rain, snow, whatever I'm coming," Cheryl, who also was waiting to vote in-person said.
Along with long lines, there was also a Lancaster County Sheriff's deputy keeping watch as people lined the parking lot hours before November 3rd.
The polls open at 8 a.m. Tuesday and will stay open till 8 p.m. Tuesday night. To find out where your designated polling site is, click here.