Husker D-line coach Terrance Knighton wants 'gritty playmakers'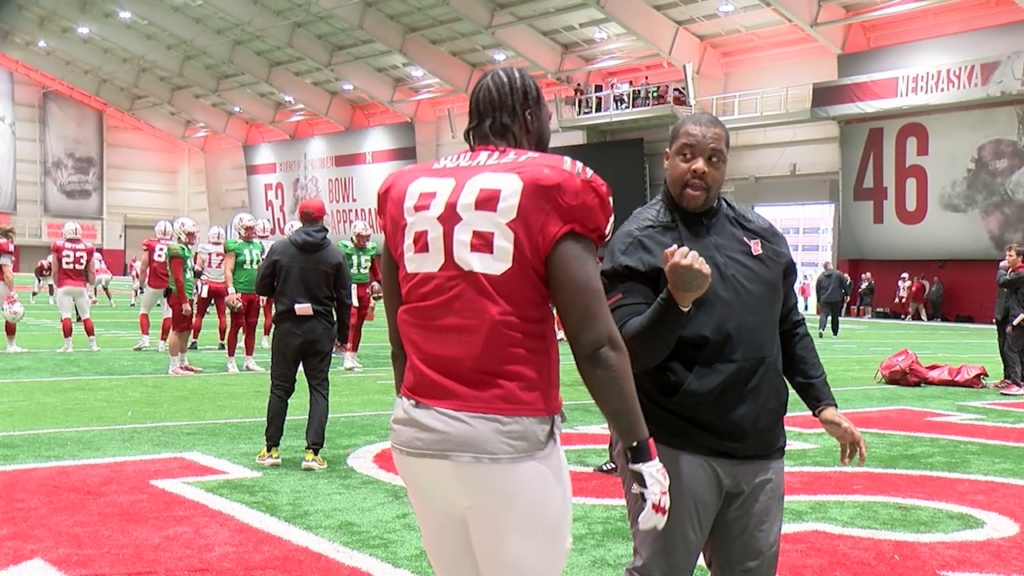 LINCOLN, Neb. (KLKN) – Defensive line coach Terrance Knighton is working to instill toughness into his players at Nebraska.
Knighton said Thursday that the Huskers' mentality this season will be: "gritty playmakers."
"Gritty for me is just doing everything the tough way," he said. "If you're getting double-teamed, you're fighting through it. I mean, if the ball is 20 yards away from you, you're fighting through it."
Right now, the defensive line is also working on fundamentals, which Knighton said includes stance, playing with good hands, being "violent" and getting off the ball.
Knighton said another goal is to make sure the linemen are versatile.
"We got a lot of guys that can do both: can line up on their hands in the dirt and stand up," he said.
What makes for a good defensive lineman in @Coach_Knighton's book? Gritty playmakers.

Hear from the #Huskers DL coach ⤵️@Channel8ABC pic.twitter.com/yLSUIpcFFZ

— Lauren Michelson (@LaurenMichelson) March 30, 2023

So far in spring practice, Knighton said there's been a lot of leadership in the defensive room.
"They're pushing those guys to make sure we're running to the ball, we're attacking the ball, we're all speaking the same language," he said.
SEE ALSO: 'Toughest' Huskers will earn single-digit jerseys, Matt Rhule says