Husker Hoops falls at Indiana in overtime to open Big Ten play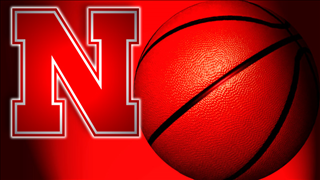 Dachon Burke hit a game-tying three to send the game to overtime, but Indiana held off Nebraska, 96-90, Friday night in the Huskers Big Ten opener.
Burke finished with a team-high 25 points. Haniif Cheatham added 21 points while Thorir Thorbjarnarson had a career-high 17.
Nebraska takes on Purdue Sunday afternoon at 3:00 p.m. at Pinnacle Bank Arena.
POST GAME NOTES
Notes
*-Nebraska has now played three overtime games this season, one off the school record
*-Dachon Burke had a season-high 25 points, topping his previous season high of 21 against South Florida.
*Thorir Thorbjarnarson posted a career high 17 points, his third consecutive career high.
*-It is the second time this year Nebraska has had multi 20-point scorers (South Florida)
*-Cam Mack posed his second career double-double with 15 points and 10 assists. He joins Lance Jeter as the only Huskers in the last 30 years to have multiple points-assists double-double.
*-Thorir Thorbjarnarson earned his second consecutive start and earned the ninth start of his career, as Nebraska started its fourth different lineup in 10 games.