Husker hoops hoping effort returns in off week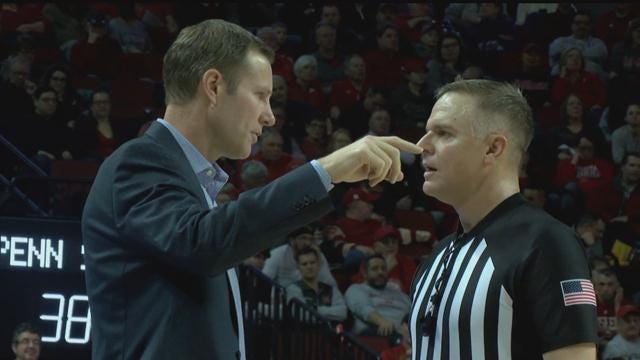 Let's just say effort will be stressed by Fred Hoiberg this week in practice. The Huskers, coming off their seventh-straight loss, didn't give enough effort in a 12-point defeat to Penn State last Saturday.
That's got to change, according to Fred Hoiberg and junior guard Thorir Thorbjarnarson.
"That type of competitiveness, that's inexcusable," Thor said. "We can't keep going like this.We just have to put our heads down and keep going, because it's not going to get any easier."
Nebraska doesn't play again until it travels to Iowa on Saturday.