Husker JoJo Domann uses NIL to serve underprivileged kids
College athletes have been jumping at the opportunity to sign for NIL deals, but Nebraska linebacker JoJo Domann is using his name to help underprivileged kids.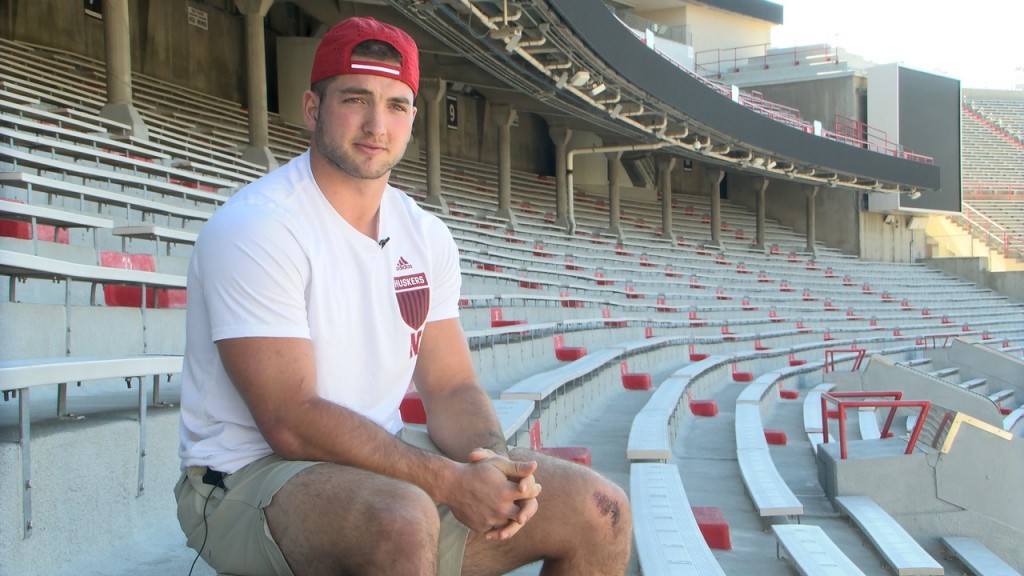 LINCOLN, Neb. (KLKN) –It's a name and face that husker fans know and love. JoJo Domann making big plays on the field at Memorial Stadium, earning him a black shirt and a lot of respect from the 90,000 Husker fans filling the stands.
Now he's using his name, image and likeness for something greater.
"How can I impact people in a positive way? How can I impact young JoJo's out there aspiring to meet and to be me, to live their best life and to go after their dreams?" Domann questioned.
Chasing after dreams is what 70,000 underprivileged kids will get the chance to do as Domann pledges to fill the stadium and provide basic necessities for them.
"The average NFL stadium is just under 70,000, we want to fill a stadium with support for the 70,000 children to just provide nutrition. By nutrition, like food to survive," Ashleigh Alcorn, with Compassion International, said.
Through a donation from Domann and pro-athletes, Compassion International is helping provide things like food, water and clothes for kids who have been struggling through the pandemic. Lifting them up for something greater.
"Not only provides them with those resources, but gives them a sense of community. That there are people out there thinking about them, loving on them, and that they have something to live for," Domann said.
Spending the last six years as a Cornhusker and watching his parents give back, Domann has realized that life can be much more than just football.
"It started to create this understanding that it's a lot more fulfilling to give than to receive," he said.
A fulfillment that will be carried on well past Domann's career as a husker.
"I look forward to growing my role within it and finding new and more ways to contribute to the cause. So, I think we're just getting started. My feet are just getting wet. I'm excited for what the future has to bring, " Domann said of his work with Compassion International.
If you'd like to contribute or learn more about Fill The Stadium, you can visit their website.