Husker men's hoops makes changes to 2020-21 schedule
Huskers add Georgia Tech in Big Ten/ACC Challenge while postponing series against Kansas State to next season.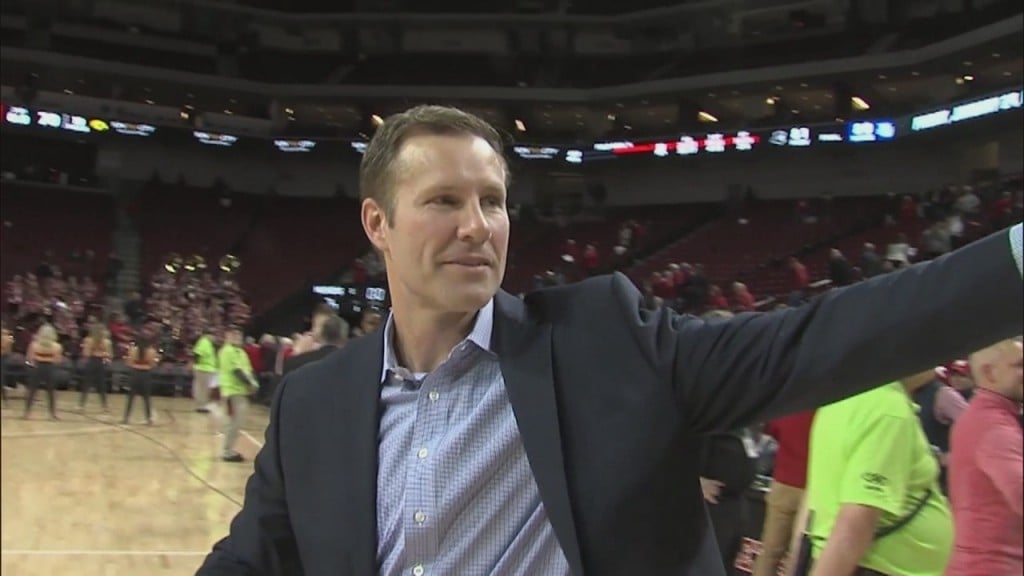 From: Nebraska Athletics
Huskers to Host Georgia Tech in ACC/Big Ten Challenge
Lincoln, Neb. – Nebraska will see a familiar foe, as the first portion of the revised 2020-21 men's basketball schedule was revealed Friday morning.
The Huskers will host Georgia Tech in the ACC/Big Ten Challenge at Pinnacle Bank Arena on Wednesday, Dec. 9.  The start time and television information will be announced at a later date. All 14 games are carried on the ESPN family of networks (ESPN, ESPN2 and ESPNU) and available on the ESPN app.
The matchup marks the second straight year that the Huskers and Yellow Jackets have squared off and is one of two repeat matchups in this season's challenge (also Florida State/Indiana). It also marks the Huskers' first ACC/Big Ten Challenge home game since 2017, as Nebraska played on the road in both 2018 and 2019.
Nebraska is 5-4 all-time in the Big Ten/ACC Challenge since joining the Big Ten Conference in 2011-12, and is one of three Big Ten programs with a winning record.
Georgia Tech finished 17-14 last season and was fifth in the ACC with an 11-9 mark. The Yellow Jackets were playing their best basketball down the stretch, winning six of its final seven games in ACC play.  The Yellow Jackets return four starters and five of its top six scorers from a year ago. Georgia Tech welcomes back its starting backcourt of Michael Devoe (14.6 ppg, 3.4 apg, 3.9 rpg) and Jose Alvarado (14.4 ppg, 4.0 apg, 3.4 apg), while forward Moses Wright (13.0 ppg, 7.0 ppg) is GT's third double-figure returnee.
Georgia Tech won both previous meetings with the Huskers, taking victories during the 1983-84 season (66-49) and in 2019-20 (73-56) with both meetings taking place in Atlanta. Last season, Devoe finished with 26 points, seven assists and eight boards, while Wright had 18 points and nine rebounds in Georgia Tech's victory. For Nebraska Thorir Thorbjarnarson came off the bench and had 11 points and seven rebounds, while Yvan Ouedraogo added in seven caroms in a losing effort.
Nebraska returns a pair of starters in Thorbjarnarson (8.8 ppg. 4.8 rpg) and Ouedraogo (5.7 ppg, 6.3 rpg), but will feature a drastically different lineup in 2020-21. The Huskers gains the services of a trio of sit-out transfers (Dalano Banton, Shamiel Stevenson and Derek Walker) along with six scholarship newcomers who are eligible for the upcoming campaign. That groups includes transfers Kobe Webster (Western Illinois) and Trey McGowens (Pittsburgh) along with junior college performers Teddy Allen and Lat Mayen.
The Big Ten is 6-12-3 all-time in the Big Ten/ACC Challenge, but is an impressive 6-2-3 over the last 11 years. Last season, the Big Ten went 8-6 to win the Commissioner's Cup.
K-State/Nebraska Series Start Delayed Until 2021-22 Season
The Kansas State and Nebraska men's basketball programs have agreed to delay the start of the three-year non-conference series between the two programs that was scheduled to begin this December.
The three-year series will now begin on December 19, 2021, at Pinnacle Bank Arena in Lincoln with future contests set for T-Mobile Arena in Kansas City (Dec. 17, 2022) and Manhattan (2023-24).
The series between the Huskers and Wildcats dates back to the 1905-06 season, as the schools were members of the Missouri Valley, Big Eight and Big 12 Conferences before the Huskers joined the Big Ten in 2011. The Wildcats lead the all-time series, 127-93, but the teams have not met since Feb. 23, 2011, a 61-57 Kansas State win in Lincoln. Nebraska's last win in the series was a 73-51 win at the Devaney Center in 2009.