Husker Season kicks off with the tailgate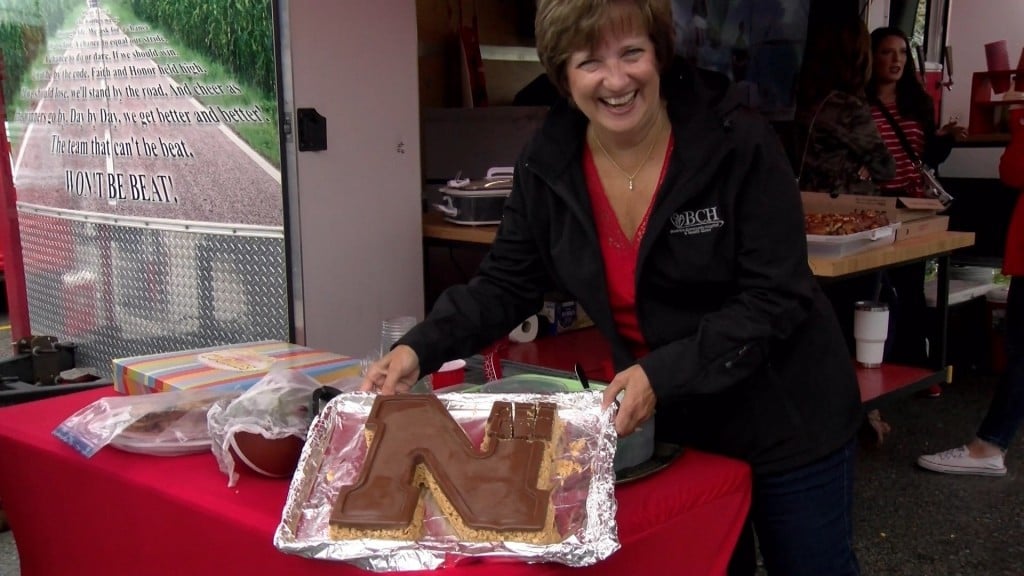 What would today's game be without the thousands of fans cheering on the Huskers in and around the stadium?
This year's first game tailgate was quite the experience, and tailgaters and fans had the perfect Fall weather.
Fans were here for the game and here for the tailgate.
"Born and raised in Nebraska, so Husker fan forever," Charles Pospisil said.
Thousands of fans crowded around memorial stadium for the first Husker game of the 2019 season.
"I don't think they expected it to blossom into what it has today, but it's a pretty fun time just kind of experiencing everything," Chief Meadows Landscaping, Nick Schroeder said.
The fans say, there is an art to the tailgate.
"Having a good experience, having the game playing, having music going, food, beverages," Schroeder said.
"You need to have plenty of drink, whatever that may be, you need to have a good amount of food, and probably food that's not good for you, and then, community, people," Nick Rouse said.
And yes, the fans say the community is what makes it.
"Husker family is very accommodating to everyone. And so, it's just about having a good time," Rouse said.
"Probably the best thing is the new people you meet every weekend," Pospisil said.
"I try to invite as many friends and family as possible and try to spread the word just to bring people together and celebrate the huskers," Schroeder said.
Fans are feeling optimistic about the second year of the Scott Frost era.
"Pretty good excitement level this year compared to other years. Pretty optimistic about how this year is gonna turn out," Schroeder said.
They want to let Husker Football know that they have their back.
"Kinda get the camaraderie going and have a good time watching the game and cheer on the Huskers," Schroeder said.
Husker fans are quick to respond when it comes to the rest of the season, staying loyal.
"We never miss a game, you know," Pospisil said.
"I'm here every single week that we're here, and I'm rooting on our team and I'm just hoping for the best," Rouse said.
It was an awesome turnout for the first home Husker game at Memorial Stadium, with a lot of excitement today in the Capitol city.