'I really appreciate them': High-risk groups thankful for reserved shopping time at local grocery stores
Hy-Vee stores announced Thursday special shopping hours for citizens who fall into the 'high-risk' category when it comes to contracting COVID-19.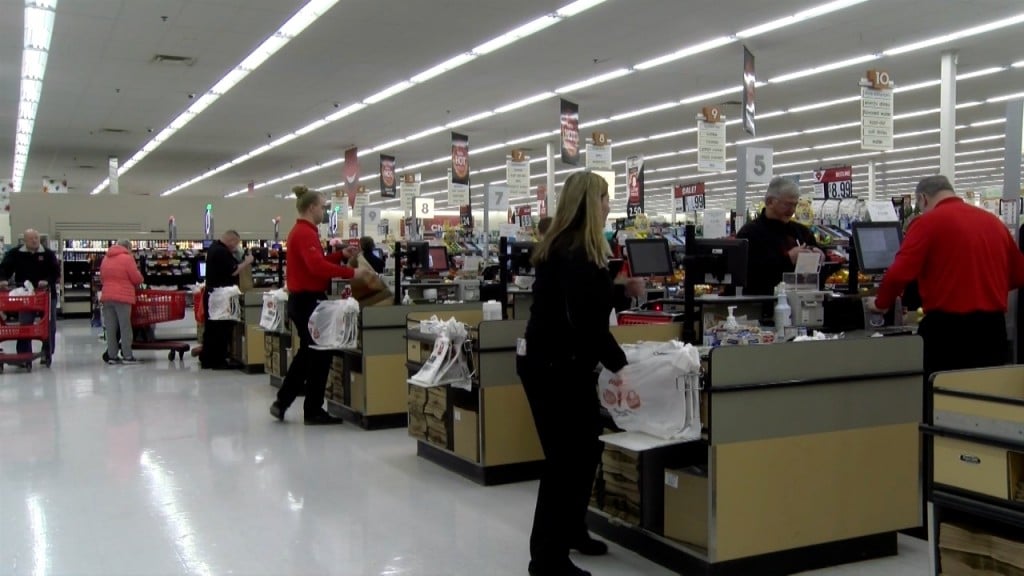 Hy-Vee, the employee-owned grocery store chain based out of Des Moines, Iowa, announced Wednesday a change in store hours amid the public health emergency centered around the coronavirus.
They're now operating 8 a.m. to 8 p.m., closing early to allow for staff to re–stock shelves.
Thursday, after of an abundance of requests, the chain also
began opening their doors an hour early to accommodate community members who are considered 'high risk.'
"We're doing this for any senior, 60 or older, anyone with underlying health issues that could cause problems with COVID-19 and any woman that is pregnant or expecting real soon here, to help them be able to navigate through the store with not as many issues when it comes to how many people might be here at one time," says Jeff Quandt, the Store Director at the 40th & Old Cheney Hy-Vee location.
Although this and other changes have come from the Hy–Vee corporate offices, Quandt says it's important for his store and other retailers to take care of their customers, which he considers family.
"The elderly should be taken care of, the people with underlying health issues should be taken care of. I have a sister in law that is nine months pregnant. We need to do the things we can as retailers and as Hy–Vee to help those individuals to get their necessities and get their staples and be able to go home and feel safe," Quandt says.
By Friday morning before 7 a.m., a line of customers, mostly elderly, had already formed outside the locked doors. Once inside, the shoppers say they're beyond grateful that the chain is considering their needs.
"I can see they've got everything stocked now and I'm thrilled they would do this for the older people," Says Tim Pepper, a loyal Hy-Vee shopper. "I'm 72 and trying to stay home as much as I can. I've got a wife at home that's got dementia and I can't afford to get sick because I'm the care giver for her."
Pepper has been shopping at the 40th and Old Cheney Hy–Vee for years. He says especially in times like these, it's the employees that make all the difference.
"They're just wonderful, very helpful," Pepper says.
Pepper thanks all the employees for their work.
"Thank you. I think this is wonderful they're doing this for the older generation, I really appreciate them."
Quandt also says his store location isn't restricting how many item customers are taking, like other grocers have. He says he's counting on community members and shoppers to be considerate of others and to use the honor system.