McKee celebrates new phase of construction at ProvPort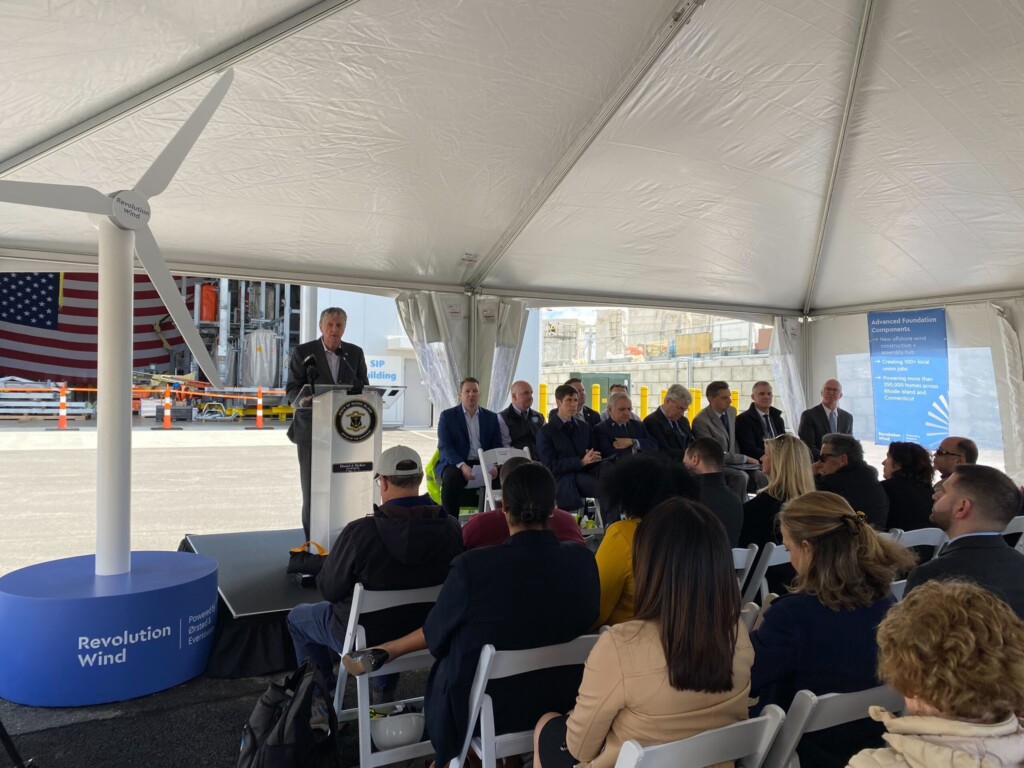 PROVIDENCE, R.I. (WLNE) — As the Ocean State continues to invest in the offshore wind industry, Gov. Dan McKee celebrated on Monday a new phase of construction at ProvPort.
That new phase, said McKee, is the launch of Revolution Wind's advanced foundation components construction.
McKee said the work in progress at ProvPort alone represents a more than $100 million investment by Ørsted and Eversource in Rhode Island.
He said this is the largest offshore wind supply chain investment yet in the state.
"Rhode Island is a national leader in offshore wind, and today marks a significant moment as our state continues to capitalize on one of our state's most abundant natural resources," said McKee.
This construction hub, McKee said, is growing Rhode Island's "thriving blue economy," adding that it's creating over 125 local jobs for tradespeople supporting the buildout of Ørsted and Eversource's Northeast offshore wind farms.
Revolution Wind will be Rhode Island and Connecticut's first utility-scale wind farm and it's set to create thousands of jobs across both states.
Once the project is completed, McKee said the 704-megawatt Revolution Wind will deliver clean, affordable offshore wind power to almost 200,000 homes in the state.
Work to install the project's onshore, underground transmission system is scheduled to start this year. The project will begin in 2025.