Ocean State officials discuss progress on statewide lead pipe replacement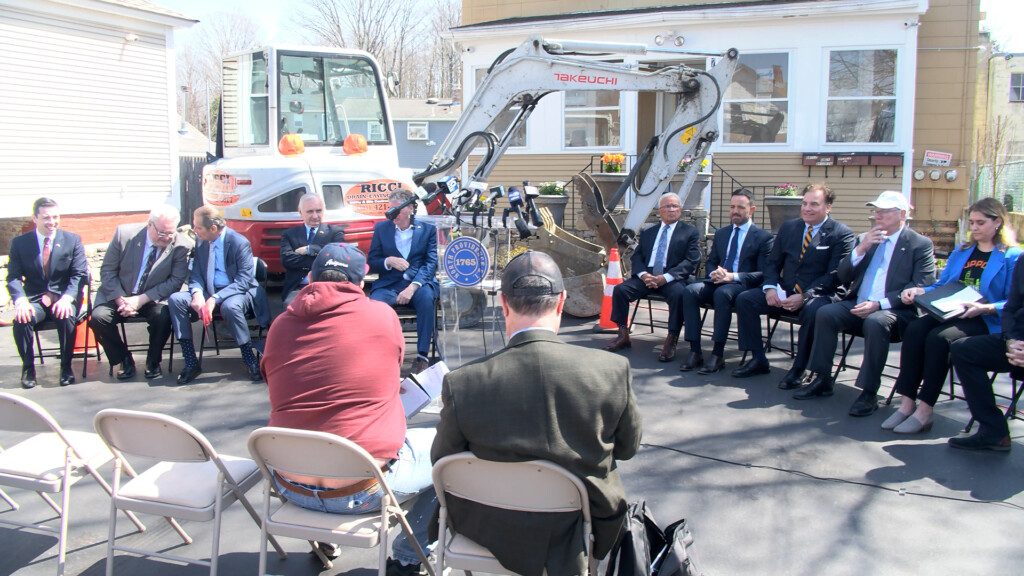 PROVIDENCE, R.I. (WLNE) — Senate President Dominick Ruggerio joined Sen. Jack Reed, Gov. Dan McKee and other local leaders to highlight progress made in replacing lead pipes throughout the Ocean State's water supply.
The meeting was also in support of the General Assembly's passage of the Lead Poisoning Prevention Act to help build momentum.
Officials said lead water service lines were commonly used in older construction and thousands still remain in Rhode Island.
Authorities said corrosion of the pipes allows lead to enter drinking water, posing serious public health risks including mental and physical development problems and lifelong health complications.
While lead poisoning has declined in recent decades, officials said far too many Rhode Islanders remain at risk, especially in lower income and historically marginalized communities.
Gov. McKee previously announced last year, $141 million is being provided to RI water supplies for lead pipe replacement over the next five years.
Communities have also taken action. North Providence has been a nationally recognized leader with its Remove the Whole Lead Pipe Program.
The town recently secured a $218,000 grant through the Infrastructure Bank and U.S. Environmental Protection Agency to continue its lead pipe replacement work.
"No family should have to worry that their home's water supply may be poisoning their children. A home should be a safe and nurturing environment, and every family deserves access to safe, lead-free, potable drinking water," President Ruggerio said.
"The Lead Poisoning Prevention Act will provide new urgency, and much needed additional resources, to this effort, helping us protect our children's well-being and the health of all Rhode Islanders," he continued.
Officials concluded the meeting by thanking the congressional delegation and activists in the lead pipe replacement movement for their consistent efforts to move the project forward.