Officials gather for ceremony to celebrate Law Enforcement Appreciation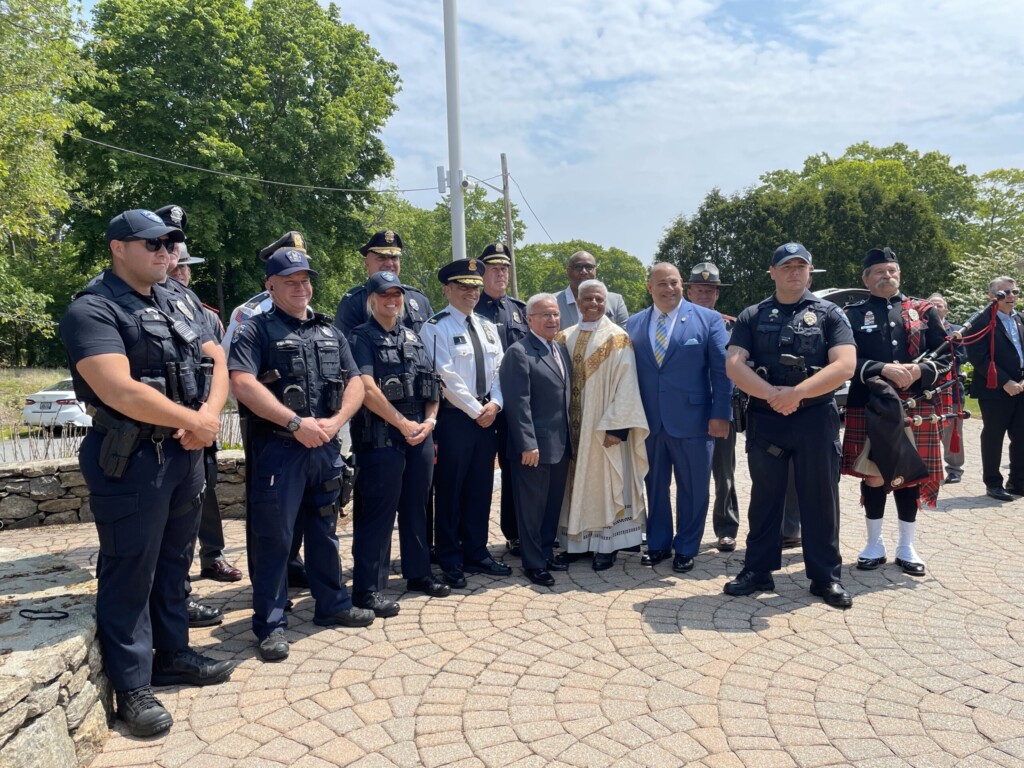 NORTH PROVIDENCE, R.I. (WLNE) — Municipal and law enforcement officials from around the state gathered at Mary Mother of Mankind Church for a mass and ceremony recognizing first responders.
Attendees included North Providence Mayor Charles Lombardi, Pawtucket Mayor Donald Geriban, state Senator Domenic Ruggiero, Providence Police Chief Oscar Perez, North Providence Police Chief  Alfredo Ruggerio Jr., Woonsocket Police Chief Thomas Oates, and Gloucester Police Chief Joseph DelPrete.
"I know what you do, I respect what you do, I publicly thank you for what you do," Lombardi said. "The only thing we can do is give you the utmost respect, the honor and integrity you deserve."
The Law Enforcement Appreciation mass was led by Father T.J. Varghese, who approached the North Providence Police Department asking for a way to wrap-up National Police Week, Ruggerio Jr. said.
"It was a great opportunity for law enforcement to get together, to take into account the memories of the lives of the officers who have lost their lives," he added "I grew up in this town, this was my home parish. To get to see a lot of the folks that I grew up with, I played sports with, is unbelievable."
The service also included the Rhode Island State Police Color Guard.
Appreciation for first responders was recognized across the state, with Cranston honoring fallen officers with a memorial and Woonsocket officers running in Washington D.C. and Warwick Fraternal Order of Police Lodge 7 holding its annual Police Memorial Service.