Providence man charged in connection to Capitol riots faces prior charges from Providence police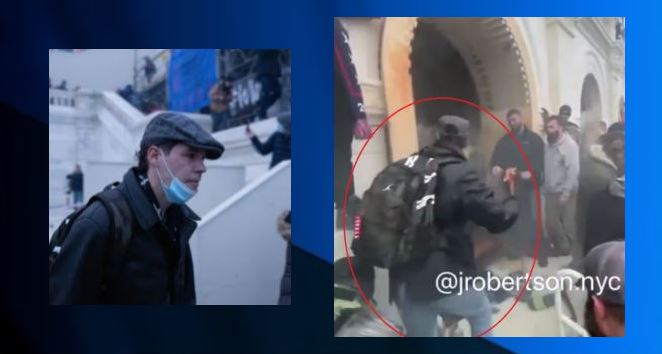 PROVIDENCE, R.I. (WLNE) — The United States Department of Justice charged a Rhode Island man for his alleged actions during the January 6. Capitol riot.
The department filed a complaint, obtained by ABC6 News, charging Timothy Desjardins of Providence with the following:
Assault, resisting or impeding certain officers using a dangerous weapon or inflicting bodily injury
Civil disorder
Entering and remaining in a restricted building or grounds with a deadly or dangerous weapon.
Engaging in physical violence in a restricted building or grounds with a deadly or dangerous weapon
Disorderly conduct in a Capitol building
Parading, picketing or demonstrating in a Capitol building
It is alleged that Desjardins entered the Capitol and struck officers repeatedly with what authorities believed to be a broken table leg.
They said video evidence shows Desjardins using what appears to be a significant amount of force.
Authorities said they later located a backpack that they believed belonged to Desjardins which contained the following items:
An identification card bearing Desjardins' information
Two black walkie-talkies
Three axes
One flashlight
Assorted clothing
Prescription bottles
One credit card
Desjardins is also currently under investigation by the Providence Police Department.
A criminal complaint against Desjardins details a 2021 incident where he was accused of being in an armed standoff with police officers on Atwells Avenue.
Another incident from that year is also detailed in a criminal complaint, alleging he fired a gun at a man in a Walgreen's parking lot that grazed the victim's head.
His cases in Providence, as well as in Washington D.C. remain open and active.