RIDEM asks hunters to remove tree stands from management areas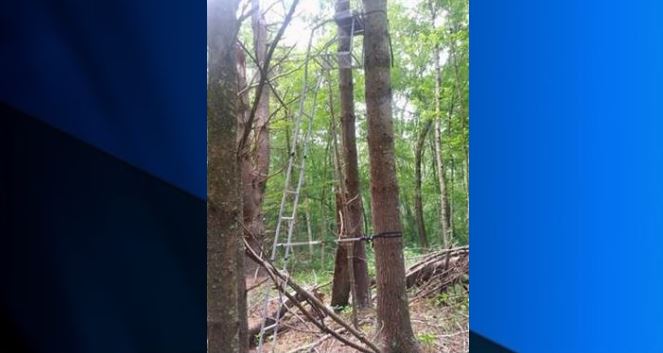 PROVIDENCE, R.I. (WLNE) — The Rhode Island Department of Environmental Management is asking hunters who left their tree stands in state management areas to retrieve them.
The DEM said since the end of deer hunting season, they have pulled dozens of homemade and store-bought tree stands costing hundreds of dollars.
Officials said by regulation, all tree stands on state lands must be removed by Feb. 15. each year and may not be placed before Aug. 15.
Tree stands can also pose a public safety hazard, as falls from the stands are the most common accident experienced by hunters in the Ocean State every year.
"Our message is really simple: If you go out into the woods to hunt, don't leave your gear behind," DEM Law Enforcement Chief Dean Hoxsie said.
"DEM follows the 'Leave No Trace' principles of the National Park Service, U.S. Fish and Wildlife Service, and many major environmental groups. We ask hunters to respect the outdoor places that inspire them to go hunting in the first place, go back into the woods, remove their stands, and leave no trace."
The DEM further stated that construction and use of permanent tree stands is prohibited as it may damage the wildlife. The use of nails, bolts or climbing devices is also prohibited.