Stats: Officers killed in line of duty are increasingly likely to have been ambushed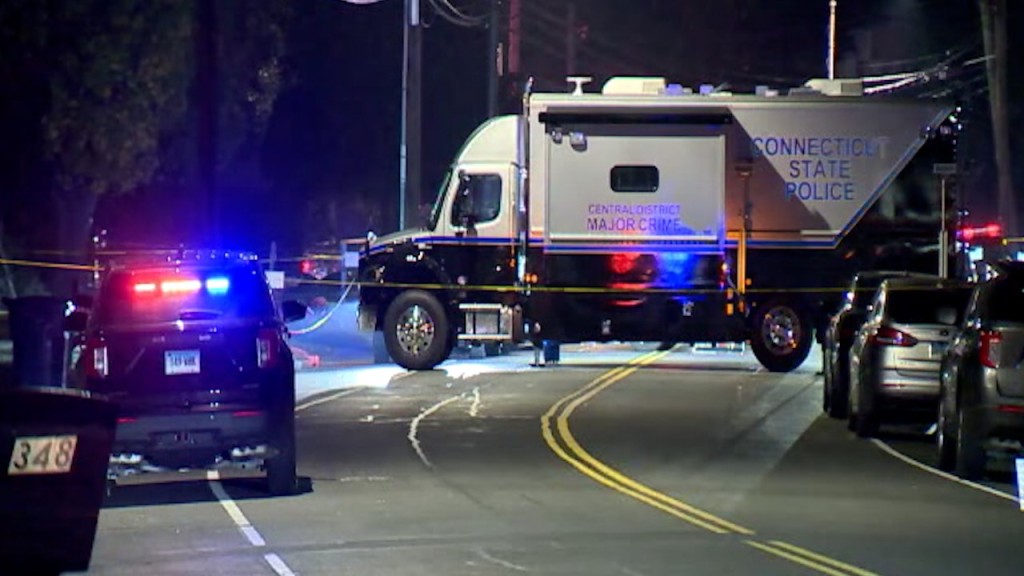 BRISTOL, Conn. (WLNE) — Police officers killed in the line of duty are increasingly likely to have been ambushed, statistics show.
According to the Federal Bureau of Investigation, 59 police officers were killed in the line of duty from Jan. 1, 2021, to Sept. 30, 2021.
"That basically translates to every five days — more often than every five days in this country — an officer is murdered in the line of duty. And that's totally unacceptable, and it's a tragedy and it needs attention," said Christopher Wray, FBI director.
ABC 6 News combed through the data on ambushes after three Bristol, Connecticut, police officers were shot Wednesday in what police believe was a phony 911 call that led to an ambush. Two of those officers were killed, while one suffered serious injuries.
According to FBI statistics, nationally, 60,105 law enforcement officers were assaulted while performing their duties in 2020. Out of that data, 2,774 officers were assaulted with firearms.
The International Association of Chiefs of Police said there are two different types of ambushes: entrapment ambushes and spontaneous ambushes.
Entrapment ambushes are premeditated and considered "traditional," while spontaneous ambushes are unprovoked attacked and often considered "crimes of opportunity."
Out of the two classifications, spontaneous is the most common. In fact, data provided by the Federal Bureau of Investigation revealed that between 1990 and 2012 68% of ambushes were spontaneous.
Officers ambushed are most likely to be 38% patrol officers, 17% deputy sheriffs, or 15% sergeants.
Nearly 82% of officers are alone at the time of the ambush, the association added.
More than half were assigned to one officer patrol vehicles at the time of the assault.
About 9% of the time there are two assailants.
This week has been especially violent for police in the United States.
Also on Wednesday, three Philadelphia police officers were shot and wounded at a home and a suspect was killed when a SWAT team tried to arrest the man wanted on a homicide charge, police said.
In Decatur, Illinois, two police officers conducting a traffic stop were shot and wounded early Wednesday by a motorist who died after officers returned fire, police said.
In central Florida, a sheriff's deputy was shot in the chest while investigating a report of a family disturbance at a home. Polk County Sheriff Grady Judd said the deputy was "saved" by his bulletproof vest.
Tuesday night in Mississippi, Greenville Police Department Det. Myiesha Stewart was killed, and several other people were injured by gunfire as she and other officers responded to a call, authorities said.
The Associated Press contributed to this article.