Judge gives McKee the go to wipe homeless encampment off steps of State House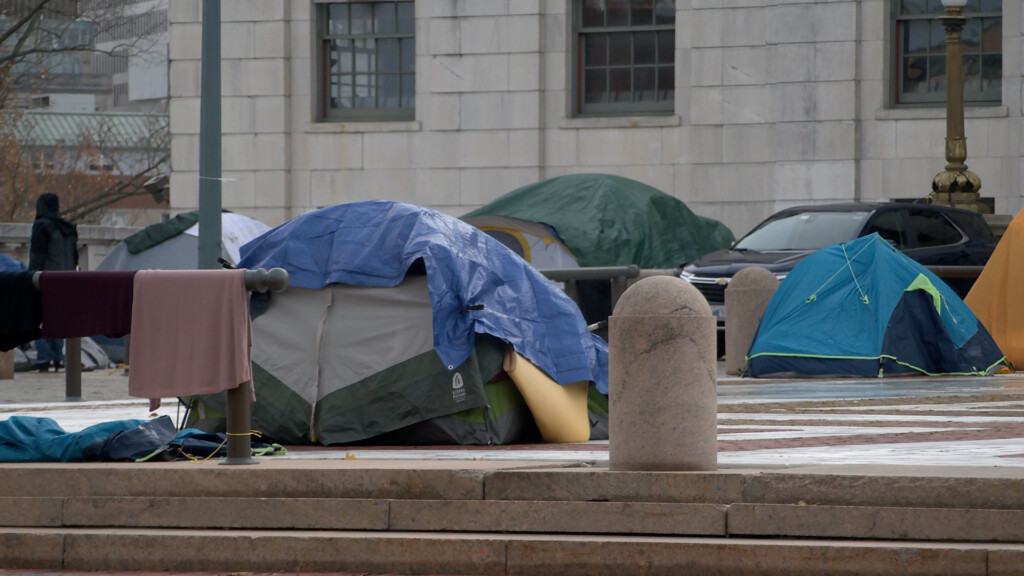 PROVIDENCE, R.I. (WLNE) — A Superior Court judge Friday gave Gov. Dan McKee the go to wipe the homeless encampment off steps of the State House.
The judge ruled that the plaintiffs failed to demonstrate that efforts to remove those in tents from the property was a direct violation of their rights.
"They got everyone's attention. Is that good enough? No, they're still unhoused — are [they] going to have an adequate place to stay once someone goes and tells them they have to leave, I can't answer that," said Lynette Labinger, a Rhode Island ACLU attorney.
"We need to see what the form of order is in that respect as well as assessing who is still remaining and seeking to make their voices heard at the State House," added Labinger.
The Rhode Island ACLU's attorneys said they're disappointed with the court's decision, but will continue to work for better solutions.
A complaint filed Tuesday by the Rhode Island ACLU argued that the people camping on the plaza are exercising their First Amendment right to protest.
"They wish to convey a message that they are in need of and unable to access adequate shelter and they believe that the message is best conveyed by their continuing physical presence at the seat of Rhode Island government," read the complaint.
Steven Brown, the ACLU's executive director, argued that the State House grounds are a "traditional public forum where the Government's ability to limit protected speech and expression is at its most constrained."
The first injunction was filed last week, which led to a temporary restraining order.
This week, Gov. Dan McKee activated the Rhode Island National Guard to help with the operation of the Cranston Street Armory warming station for the homeless.
The armory has 50 beds ready to hold those currently living in the cold and will open Friday night. In addition, two temporary shelters hope to help at least 100 homeless people.