Judge denies Aubrey Trail's request for new trial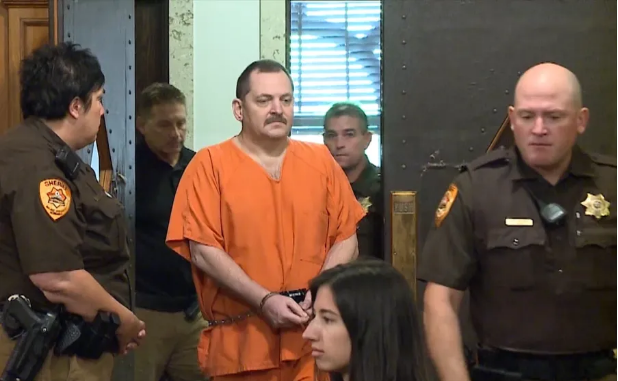 A judge has denied the request of a man convicted of killing a Lincoln woman for a new trial.
Saline County District Judge Vicky Johnson overruled the request of Aubrey Trail "in its entirety." Trail was convicted in July of first-degree murder in the death of Sydney Loofe, of Lincoln.
Trail's attorney filed a motion for a new trial in September, citing a number of issues including "prejudice" by the jury and an outburst when Trail cut his own throat in the courtroom. Johnson wrote that Nebraska's rule on disruptions caused by defendants is clear; a defendant may not cause his own mistrial through his own misbehavior.
After Trail slashed his throat, the Court conducted individual examinations of jurors who all indicated they could proceed and remain neutral, Johnson's ruling stated, adding Trail did not provide evidence in support of his claim of prejudice.
Trail also argued that jurors deliberated for only a few hours before rendering their verdict, after several weeks of trial.
"Whether the jury had the exhibits for 30 minutes or two hours is irrelevant; the jury delivered its verdict," Johnson wrote. "It is not proper to inquire further into their deliberations."
Trail's co-defendant, Bailey Boswell, had her jury trial moved out of Saline County, with the judge agreeing that the publicity from Trail's trial has made it so it will be difficult to find impartial jurors in Saline County.
Boswell is also facing charges of first-degree murder, improper disposal of human remains and conspiracy to commit murder. Her new trial date is set for March 16, 2020 in Lexington.