Kearney City Council approves direct flight from Kearney to Chicago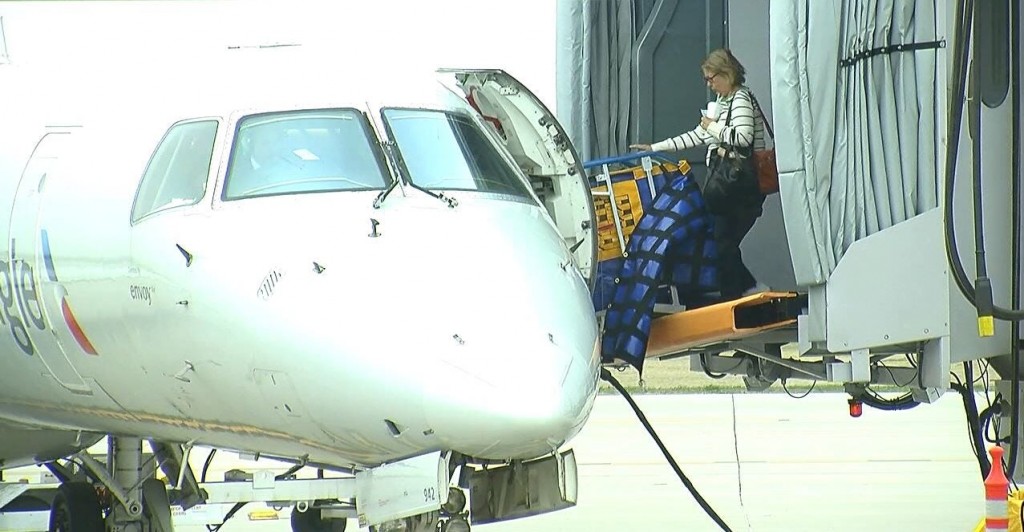 Courtesy of our media partners at NTV:
By Lauren Kummer
Kearney will soon see a second direct flight for the airport but this time heading east.
The Kearney City Council voted to authorize the city manager to enter into an agreement with SkyWest to provide air service to Chicago.
The new service to Chicago O'Hare was good news for many people who spoke with NTV News.
They said it's going to be very beneficial to have a flight that heads east.
In addition to the Kearney to Denver route, Kearney Regional Airport will soon provide direct flights, seven days a week to Chicago O'Hare, and local travelers are excited.
"I think it's a great thing for Kearney. There is a lot of people who have family, friends and maybe business in that area," said one Kearney traveler Marla Welton.
"It will be really helpful because I love living in central Nebraska but one of the downfalls is it's really hard to find flights sometimes. It will give another hub option. Whether you are connecting out of Chicago or just having business in Chicago," said another woman who travels for work Melissa Vapkubicka.
When NTV News asked Vapkubicka if she'll use the service, here's what she said.
"Yes I will. I don't currently have any trips scheduled to Chicago but I'm, sure at some point there will be and absolutely I'm looking forward to having this as an option," said Vapkubicka.
The flight, a 50-passenger CRJ will depart from Chicago around 11:25 a.m. daily and leave Kearney around 2:05 p.m. daily.
It's something the Kearney City Manager Michael Morgan said has been in the works for many years. With the success of the Denver flight, Morgan said that has helped make this one possible.
"To have a dual hub, westbound-eastbound is very important to our travelers both personal and business," said Kearney City Manager Michael Morgan.
Morgan said around 30% of passengers who use the Denver flight are currently using it to go east. He added the Chicago flights could have a small impact on the Denver numbers.
"Some of that will go eastbound we know but just how much more traffic is out there we don't know. We believe it will be a strong market and so does SkyWest," said Morgan.
The city of Kearney has agreed to pay SkyWest up to $1.3 million to offset the costs of the flight. It may be reduced dependent on many factors.
"There are several factors. Fuel prices, passenger loads, the fares you know get adjusted dependent on when you purchase tickets. There is a lot of that information that will compiled over the next several months. This is a one year contract and the key to having this contract renewed and keeping the costs down is for citizens to use it," said Morgan.
Flights to Chicago are scheduled to begin Dec. 4.
The Kearney to Denver route will still continue during that time.
Round-trip tickets to Chicago will start at around $260.
The city of Kearney said you can start to book flights on or around Sept. 15.