Lancaster Manor unveils multi-million dollar renovation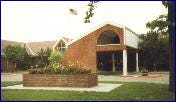 By: Megan Palera
mpalera@klkntv.com
It was a big unveiling at Lancaster Manor in Lincoln. The nursing home showing off its multi-million dollar renovation. Lancaster Manor is Nebraska's largest nursing facility, and yet, it hadn't been renovated since it was first built in the early 80's.
Now you wouldn't recognize the inside. There's a movie theater room, a library, and a 2500 square foot rehab room. Most of the patients rooms have been upgraded. The company poured $2.5 million dollars into the project.
"It was our goal to give the resident of Lancaster county a Lancaster Manor that they would all be proud of – not only in terms of the care that we provide but also in terms of the amenities in the building and the environment. And today we can say that we've honored that promise," Administrator Keith Fickenscher said.
So far, only half of the building has been renovated. Work on the rest of it will begin next year.