LFR: Fire causes $116,000 damages to abandoned home
LFR were called to a fire that caused $116,000 in damages last night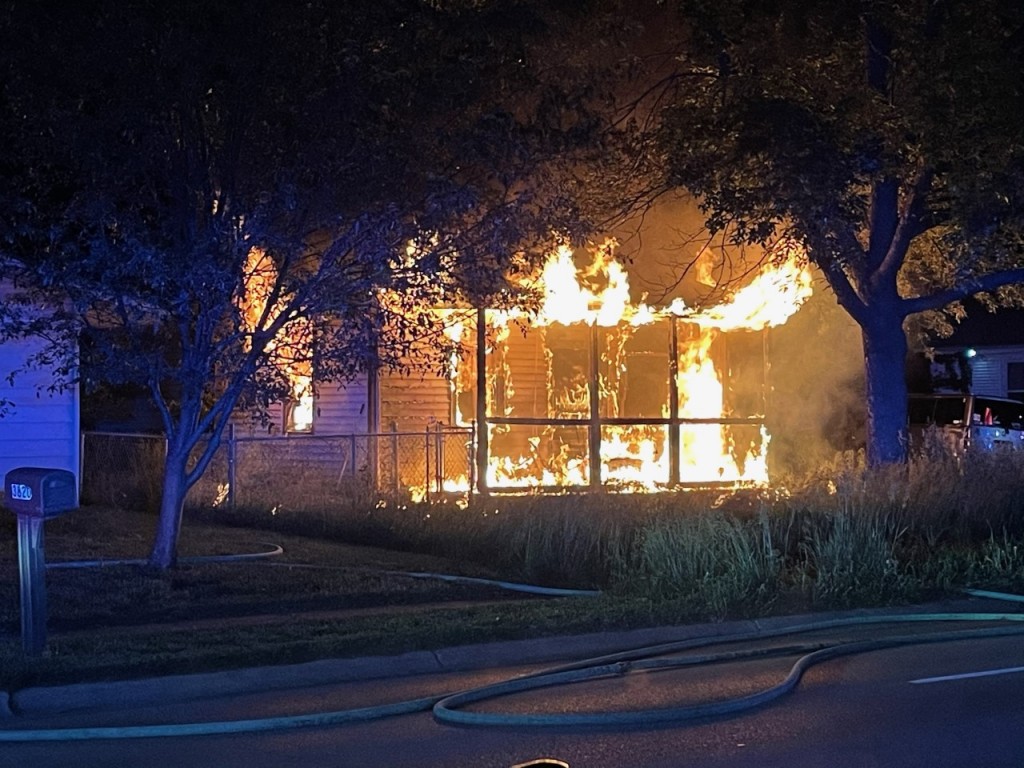 LINCOLN, Neb. (KLKN)- Thursday night, just before 11 p.m., Lincoln Fire & Rescue responded to a fire at 3830 Vine Street.
According to dispatch, they had received several calls about the fire. Crews arrived on the scene and reported the front of a one-story home was under heavy fire.
Neighbors reported to LFR that the house had been abandoned by its owners a year prior. LFR found no one in the home.
Inspector Relford reported that the structure is a total loss, at a value of $116,000. The cause of the fire is still under investigation.
SEE ALSO: Severe storms possible overnight Wednesday in to Thursday