Lincoln City Council passes mayor's proposal to change city budget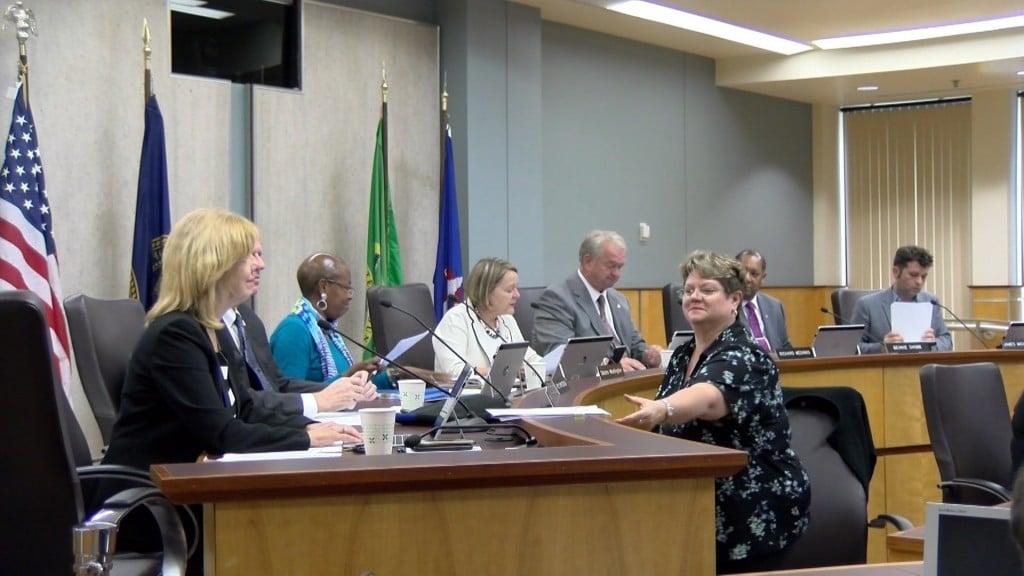 Monday's agenda items brought a crowd of people to the Lincoln city council meeting.
Mayor Leirion Gaylor Baird's team took the stand to let the public know about a proposal that will close the gap so the budget is balanced. They said it will happen by using three different sources; revenue, cash reserves and reductions and budgets.
The City Finance Department is projecting an almost $7 million sales tax shortfall for the current and next fiscal years.
The thought of dipping into the budget that provides transportation services to help those with disabilities get to locations throughout the city had some patrons on edge.
"That is not cutting the budget, that's adding to it and by a lot," Lincoln resident, Champagne Gallagher said. "StarTran is not at this time prepared to take over what Transport Plus is doing."
The city expressed concern to transport plus about rate increases since 2017 and informed the company in July that StarTran plans to take over all service instead of renewing the contract in January 2020.
"A few years ago they re-did the bus routes, within a month they had to put out new schedules because they really didn't know what they were doing," a Lincoln resident said. "I encourage you guys to talk to drivers and to talk to patrons before you start just making decisions."
While patrons had concerns over StarTrans ability to take over, the city wanted to verify what this proposal will do for transportation services.
"It does not cut service at all rather it's an expansion of an existing service that reflects our commitment to maintaining it for the community and well into the future," Director of Transportation and Utilities, Miki Esposito said.
The council ended up voting 7-0 for the changes to the 2019–2020 budget.
For the 2019–2020 fiscal year, the mayor is recommending $3 million in cuts. She said some of that will come from department budgets and the rest will be money that was going to be transferred to street work on the condition that sales tax revenue projections were met.
The mayor said it will not impact the revenue from the voter–approved quarter–cent sales tax increase.
Another topic on the agenda was to discuss furthering the plans for a data center just north of town off I–80.
It included rezoning and annexing land for the 2 million square foot project.
City officials would still not name the interested party that wants the land, citing the competitive nature of the business. They said it would provide Lincoln with significant economic development.
There was no vote held on the data center Monday night, it was just a public hearing.