Lincoln company builds new portable testing units to help increase testing
Pacific Engineering Inc. has shifted from naval compartment engineering to making portable COVID-19 testing units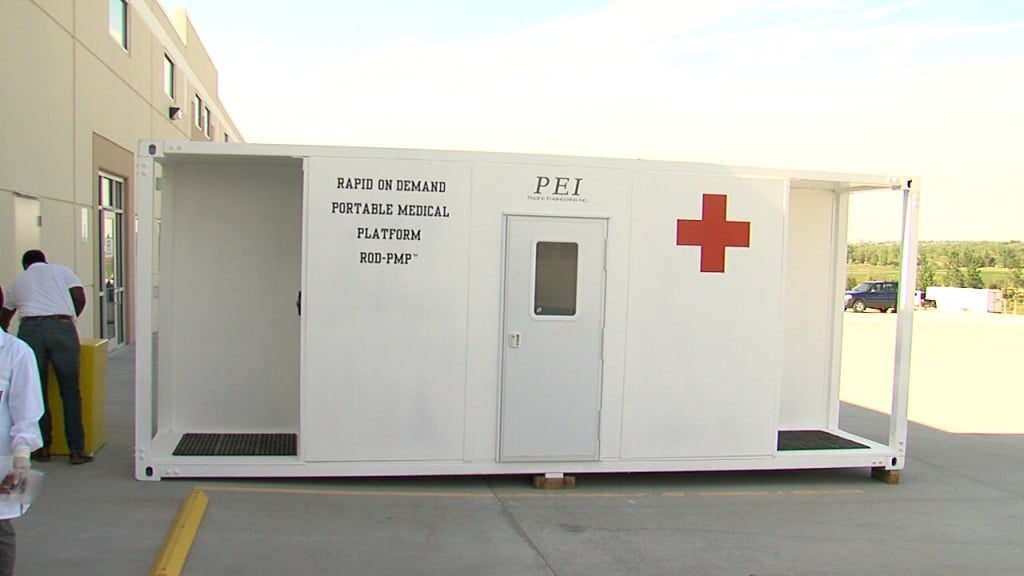 The Lincoln based company Pacific Engineering Inc. is bringing their skills in manufacturing and engineering with the United States Navy to produce safe and transportable COVID-19 testing sites.
The 4,000 lbs containers would have four service windows, one on each corner, that would allow patients to meet with a health care professional and perform a self administered test.
Each unit has the daily capacity of 160 tests.
The patient would have no physical contact with the health care professional. A glass window would serve as a barrier and a pass through hole would be the only means of interaction.
The companies vice-president Dexter Myers believes this unit will help medical professionals in multiple ways.
"It's protecting the health care worker because they are behind the wall, but they still can interact through the glass to make sure the specimen is collected properly," said Myers. "We provide isolation between the patients as they are doing the tests because of the distance between the testers."
The use of PPE Myers said would be greatly reduced through the use of the Rapid On Demand-Portable Medical Platform. There will be no physical interaction between the patients and health care workers.
The units are portable and created to fit in a standard parking stall. Anywhere there is a parking lot, Myers says a unit could be place.
"It is made out of composite materials. We designed and fabricated it here in Lincoln, Nebraska," said Myers.
How does it work?
There would be four health care workers inside each unit. Each at their own window. Patients would walk up to a window and be given a test kit. The health care worker would walk the patient through the use of the kit. The patient would self administer the test and return it through a sealed pass through hole.
The test would then be documented and placed for transport to a testing a lab.
Units are sealed from the elements of rain, wind and snow. The company can have a unit ready from purchase to placement in 30 days.
The team at SEI hopes the state and hospitals will see the advantage of these units and purchase them for use statewide.