Lincoln company utilizes drones to fight fires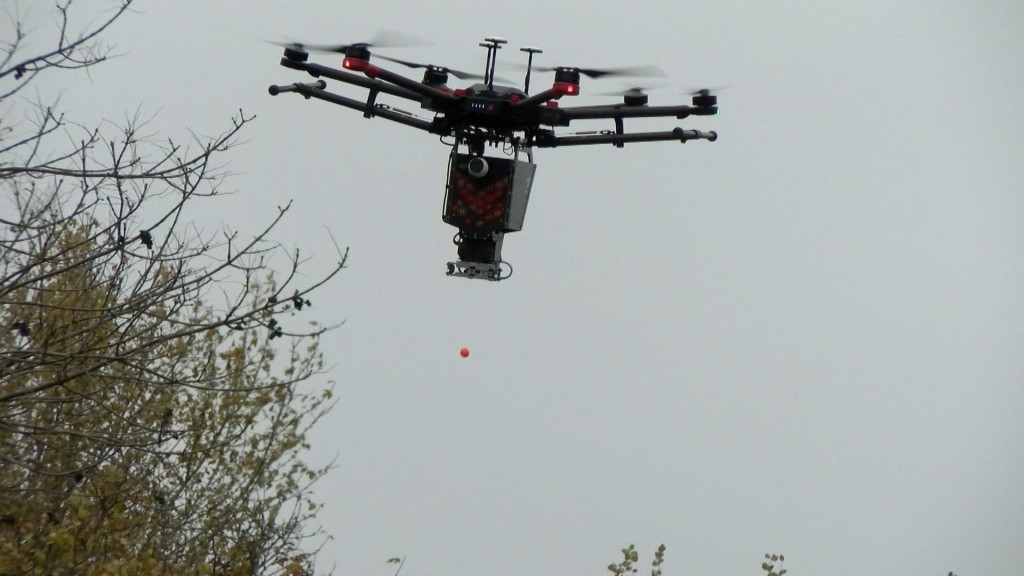 A Lincoln company called Drone Amplified is adding a new way to fight fires.
Instead of putting fire fighters at risk, they are employing the help of Ignis.
A drone that holds quarter sized ignition spheres that create a small fire of their own to prevent the wildfire from growing.
"Wildfires obviously happen naturally and can happen fast and get out of control. The way you use it then, is you burn ahead of the fire to eliminate fuels in the path of the fire. So, when the fire burns up to it, it extinguishes itself," Jim Higgins with Drone Amplified said.
The drone can hold up to 450 spheres at once and can cover hundreds of acres in just a matter of minutes.
"It can empty the system in less than 4 minutes so if you get up in the air, find the area you want to burn, light off a few ignition spheres you can be back on the ground in 5 to 10 minutes," Higgins said.
Ignis is operated through the help of an app.
"You can just touch the lines and they turn yellow. That's where the drone would be dropping the ignition spheres along. So, it's super easy to use and so after you set that up, you just hit the start button and the drone would start flying along that and automatically drop those ignition spheres," app creator, Evan Beachly said.
It's even designed to allow the operator to see the elevation of terrain and avoid areas such as mountains or hills.
It's those areas where Ignis is used the most, due to the fact they are often too dangerous or too difficult for humans to reach.
"Basically, anywhere it's either too rugged, too dangerous or too expensive to send people into, Ignis is a great use in that case," Higgins said.
Over two dozen Ignis' have been sold and Drone Amplified is constantly working to upgrade and expand.