Lincoln family raising awareness for multiple concussions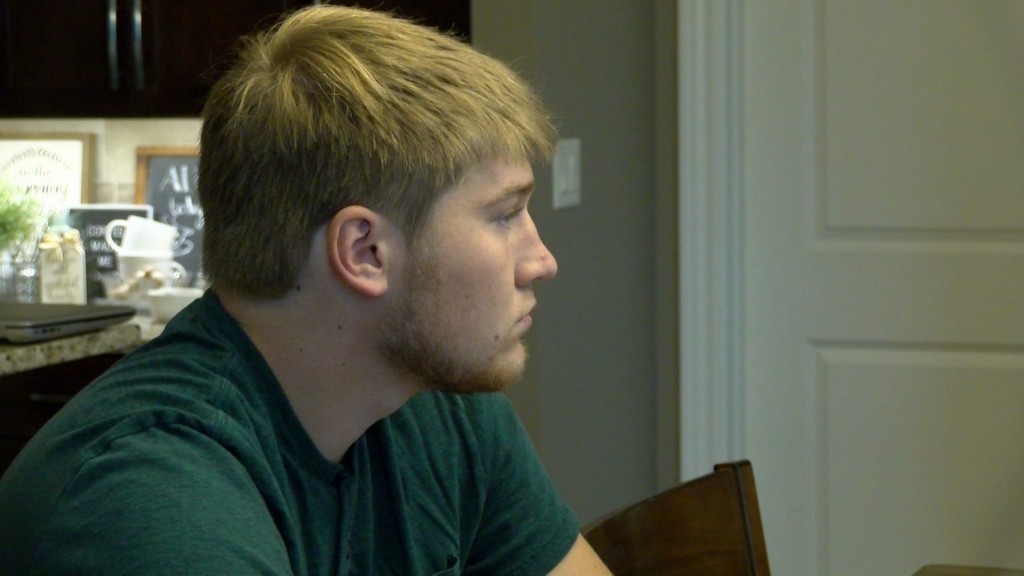 Multiple concussions can often be fatal, especially for young people.
The Dickey family in Lincoln is using their sons story of survival and road to recovery as a way to make a change in how concussions are dealt with.
In December of 2018, Reed Dickey's life changed drastically after suffering not one, but two grade 2 concussions, back to back, during a wrestling match out of state.
"Nothing. I remember going out onto the mat, but not actually wrestling. After I got hit the first time I didn't remember anything from that," Reed said.
He took a concussion test after the match was finished, and thought he was alright.
"I thought I did fine on the test and everything, the concussion test, but I did terrible they said," Reed said.
"He thought he scored 100% on it…he scored 5%," said Reed's father, Mike.
According to Peggy Reisher, Executive Director of the Brain Injury Alliance of Nebraska, 80 percent of concussions resolve themselves in anywhere from 10 days to four to six weeks, but that doesn't happen for everyone.
"But the other 20%, some folks live with that for a lifetime," Reisher said.
Reed continues to suffer the side effects of his concussions, now almost a year later, and goes to Madonna Rehabilitation Hospital for therapy.
"Vision therapy, physical therapy, I did speech but they stopped because they couldn't do it anymore," Reed said.
For Reed's family, his new sense of normal has been a hard adjustment.
"The first day he came up and looked at me, I asked him a question and he looked into space and didn't really answer," Mike said.
Their new priority, next to Reed's health, is making sure these back to back concussions don't happen to anyone else by bringing awareness to coaches, trainers, and even parents on recognizing a concussion when it first happens.
In Nebraska, the Concussion Awareness Act requires education be made available to coaches, trainers, parents and athletes, but the Dickey's want a stricter regulation.
"What I would like to do is change that it's mandatory that they have to take a class or 15 minute video, if you're going to be with our kids you need to protect our kids," Mike said.
This goal of information and awareness is something Mike Dickey has spoken to the Brain Injury Alliance of Nebraska about, and something they can get behind.
"The information about brain injury awareness or concussion awareness is definitely our thing, too, so if we can be able to help use Reed's story to help educate people about the importance of concussion management, that would be great," Reisher said.
The Dickey's have been in talks with state legislators, as well, and want to encourage people to contact their own lawmakers to talk about the concussion laws in the state.
You can learn more about Reed's journey at https://reedsconcussionjourney.com/.
For more information on concussions in general and the work the Brain Injury Alliance of Nebraska is doing, visit https://biane.org/.