Lincoln Fresh mobile truck makes final giveaway stops for 2019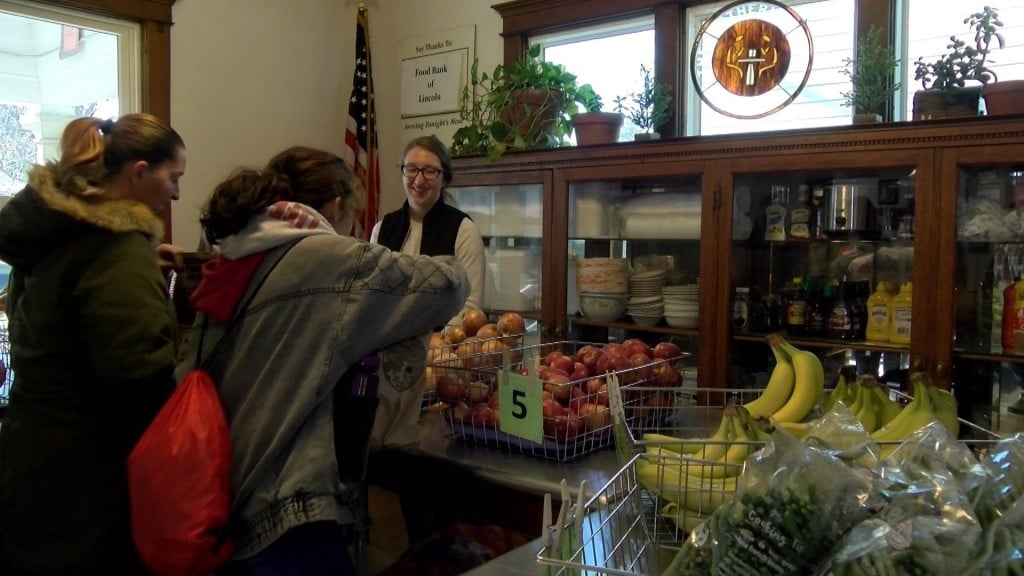 It's the last weekend before Christmas and a local distribution truck is making sure the community has enough food to get them through the holidays.
Two local organizations gathered together to give fresh food to Lincoln's families.
The Lincoln Fresh truck and Community Action Partnership of Lancaster and Saunders counties made sure Lincoln families had fresh produce for the winter.
At the gathering place, locals came empty-handed but left with arms full of fresh goodies. The food truck takes a break around the winter months because its harder to operate the truck in the cold.
"It doesn't always lend well to winter weather so we are taking a break over the winter months," said Kati Umberger, a Lincoln Fresh coordinator.
"That being said we really thought it was important to schedule some winter stops right before the break," said Umberger. "Before the holidays to kind of help load people up."
Umberger adds she is proud of the program's success this year.
"It was very successful," said Umberger. "We saw over 12,000 visits to the truck, giving away over 100,000 pounds of produce."
The truck has one more stop this Monday where anyone can pick the fresh produce before winter officially sets in.
"We just want to thank the community for their support and making this such a success," says Umberger. "We do plan to be up again next year and what I do is encourage people at the beginning of February to visit the website to see our updated schedule."
For more information, the link is https://www.lincolnfoodbank.org/.