Lincoln Go Red For Women event held in Lincoln Thursday night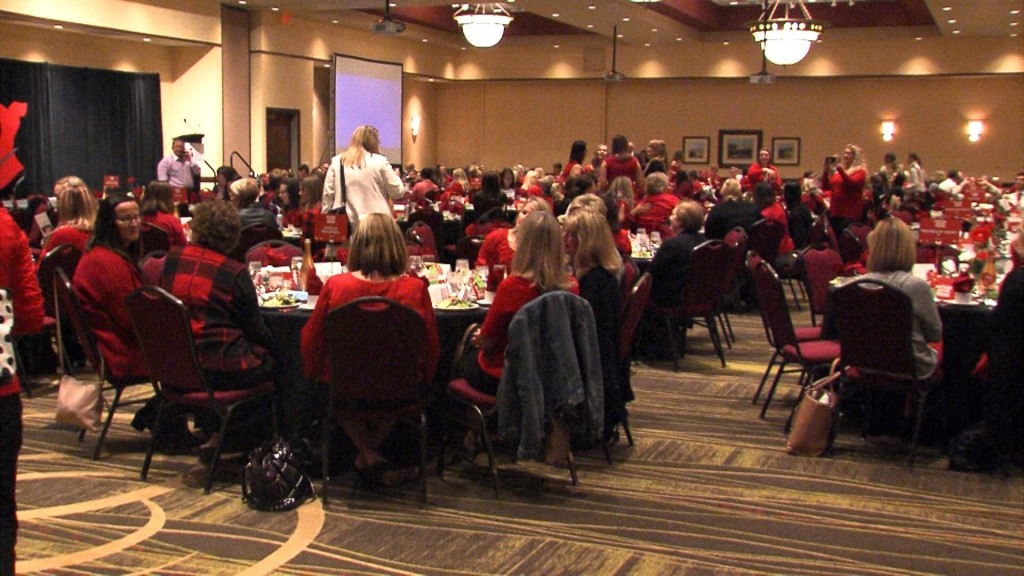 It was a red out Thursday night at the Embassy Suites in downtown Lincoln.
But not for the crowd favorite, the huskers. It was for a cause just as great, Lincoln Go Red For Women, an annual event for health awareness.
The event raises awareness and prevention for women. Trying to teach them about health related issues and what can be done to mitigated future health issues.
"Heart disease is the number one killer of women and, more than any other cancer combined. But 80% of it is preventable and so I know as part of my recovery, I am truly proud to be an advocate with the American Heart Association to promote heart and stroke health," said Angie Jorgensen, a heart attack and stroke survivor.
Fundraisers and raffles were held throughout the night to raise money for the American Heart Association.
The group helps recovering women get back on track to a healthy life style while also researching preventative measures.
Lincoln's event had more than 500 people show up tonight and organizers hope it only grows from there.