Lincoln kids learn how to rescue accident victims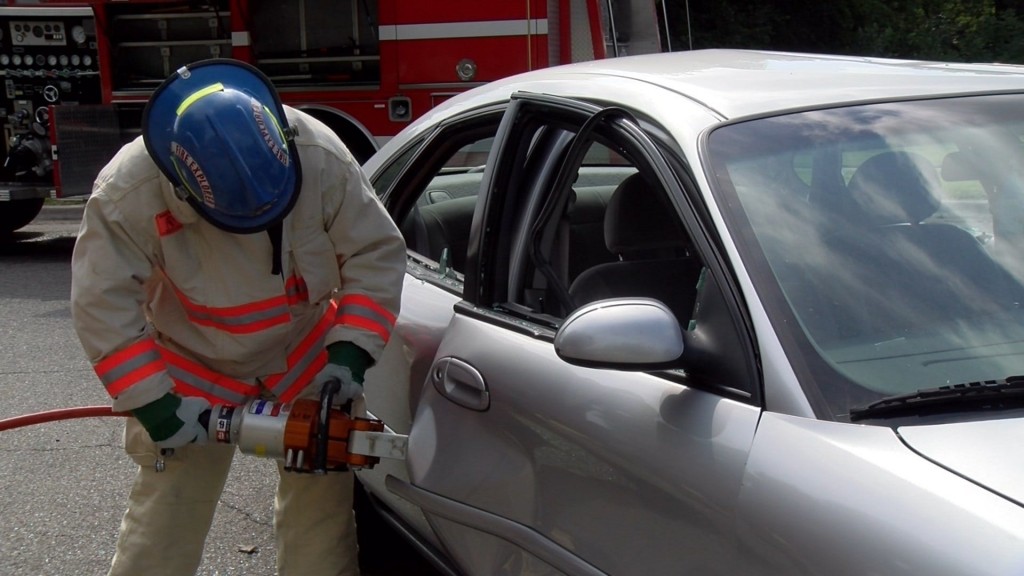 Posted By: Rachael Miner
rminer@klkntv.com
It's the tool that's saved the lives of countless accident victims.
Sunday morning kids at Lincoln Fire and Rescue's Camp Fahrenheit, which was held at the Cornhusker Council Boy Scout post in Lincoln, got an up close look at how the jaws of life work.
What most of them didn't know is that it's actually two separate tools.

"We used the Jaws of Life and spreaders when the victim is trapped inside and we need to make a hole in the door, then pry the jaws in and carefully reenter it open the door," said camp participant Chase Maly.

Spreaders apply a force of 55,000 pounds allowing firefighters to pry a door open, but the process is anything but easy.
"My forearms started to hurt a lot. It's definitely heavy, you need to use kind of your legs a lot more than just your arms to hold it up, but once it gets a bite then you can kind of let go because it holds on pretty tight," Maly said.

After the door is open cutters are used to remove the door, allowing firefighters access to the patient.
"It's a big team effort. Everyone has their own job and you need to work together to complete it."

Despite the physical work, Maly says he still plans on being a firefighter.
"I've been thinking about it so something like this gives me a better idea of what they do daily and the things that can come up too and encounter."