Lincoln man comes face to face with suspect on the run
Police say Randy Whiteley broke into several homes in the neighborhood.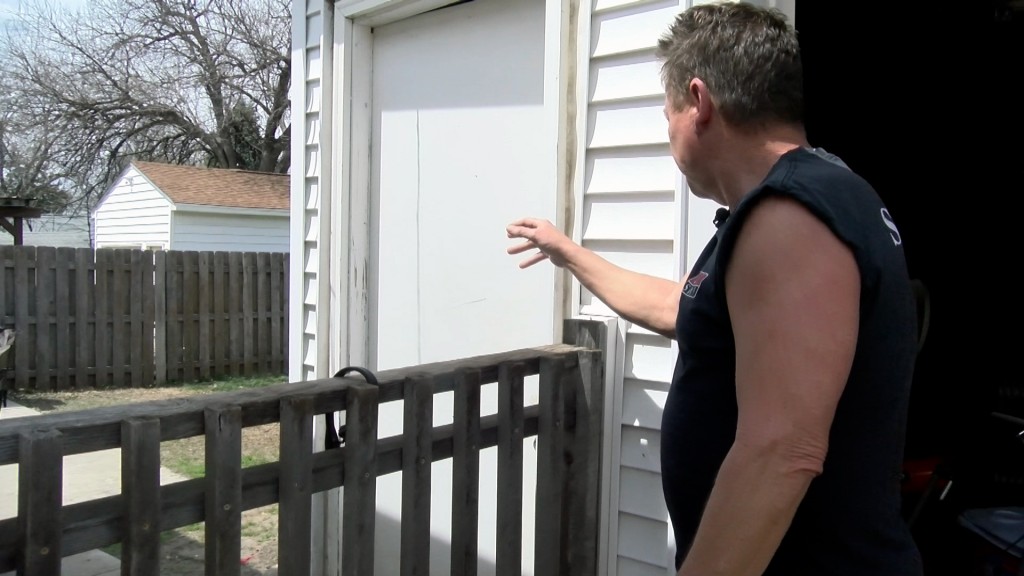 Two people were arrested after a traffic stop on Tuesday. A suspect was running away from police near 13th and Van Dorn. A resident nearby came home to see heavy police presence and a helicopter, he knew something was wrong.
"I came into my backyard and tried to enter my garage and I couldn't get in," said Lincoln resident, Jeff Holtgrewe.
What Holtgrewe didn't expect to see was the man police were searching for.
"The door sprang and out he sprang and then around the house and up towards 13th Street he went," said Holtgrewe.
Police say Randy Whiteley broke into several homes in the neighborhood. They say he tried to get away after they found drugs in his vehicle. They say he managed to use screwdrivers to keep himself barricaded in Holtgrewe's garage.
Fortunately, no one was hurt and there was very little damage to the garage. Holtgrewe says he just happened to come home at the right place, at the right time. He thinks maybe he could have reacted much differently, but it was all in the moment.
"I had a feeling when I couldn't get my door open on my garage that he had barricaded himself in there so afterwards I thought probably not the smartest thing to do, honestly," said Holtgrewe.
Holtgrewe says he later gave police a hat and some keys that Whiteley had left before taking off running. Police say Whiteley was eventually arrested in someone's attic crawl space. He is facing several charges. Click here to read full story in regards to Whiteley's arrest.