Lincoln man sentenced in murder of Stacy Talbot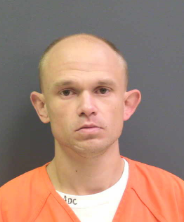 A judge handed down nearly the maximum sentence to a Lincoln man on Wednesday.
Lancaster County District Judge John Colborn sentenced Jesse Wilson, 33, of Lincoln to 58-70 years behind bars.
Wilson was found guilty of fatally shooting Stacy Talbot, 42, who was a passenger in his vehicle back on October 18, 2018. Talbot was found with a gunshot wound to the chest, laying in the middle of 14th street in the Belmont neighborhood of Lincoln.
Wilson was found guilty of manslaughter and possession of a firearm to commit a felony. He had pleaded no contest to those charges.
He will be credited with 442 days time already served.
Two other people were arrested in the case; Sherry Thomas and James Howard.
Thomas, 36, was also in court on Wednesday. She pleaded no contest to being an accessory to a felony and was sentenced to three years.
Howard is expected to enter a plea later this month.