Lincoln Mayor announces coalition to promote non-discrimination
Nebraska Competes is aimed at welcoming the LGBTQ community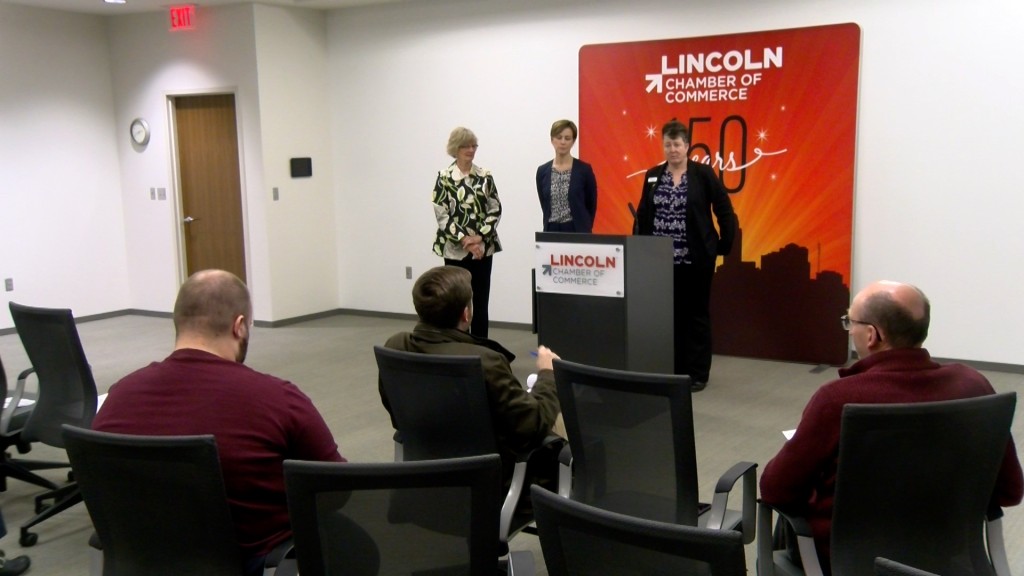 The Lincoln mayor announced Tuesday afternoon a new business coalition to promote non–discrimination in the hopes of making the city of Lincoln more inclusive.
"Nebraska Competes" is aimed at letting the LGBTQ community know they are welcome in Lincoln.
"By joining Nebraska Competes, companies can send a strong signal to the rest of the world that Nebraska is honestly for everyone," said Mayor Lerion Gaylor Baird. "Everyone who wants to work here, live here or grow a business here."
The mayor along with the Chamber of Commerce and the group OutNebraska wants to invite businesses to join the coalition by not denying employees jobs, housing, or services based on their sexual orientation or gender identity.
Twenty-one other states already practice this and many believe it sends a positive message.
"It's the time to be lifting up our inclusive businesses," said Abbi Swatsworth of OutNebraska. "We have a lot of efforts in the state to make our state one of the best midwestern states to live work and play in."
The group believes that by eliminating discrimination in the work place, the state can bring in top talent to Nebraska to fill growing 21st century jobs.
There is also a bill that was presented by Sen. Patty Pansing Brooks that would do the same thing as the coalition. Nebraska Competes is only voluntary at this time.