Lincoln mother wins car thanks to multiple Lincoln organizations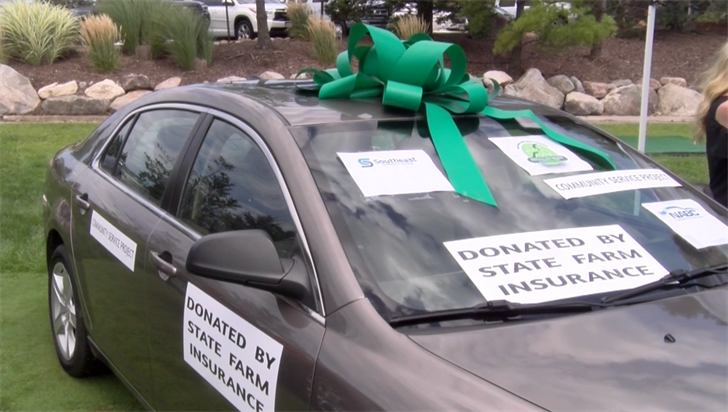 A hardworking Lincoln resident received the gift of a lifetime Saturday. State Farm, The Community Action Partnership and Southeast Community College came together to make it happen.
"Today the family that's receiving this car is a very hardworking family with three children they are very excited," says Vi See, with Community Action Partnership.
The car was donated by State Farm and repaired by Southeast's Automotive Collision Program. The recipient was nominated by the Community Action Partnership.
The winner wanted to remain anonymous, but expresses how much the car would benefit her family in an essay she submitted to the program.
"This vehicle would also allow me to seek out many opportunities for myself and my children. I come from a rough upbringing and am trying to be a good role model for my children ensuring that they can have the opportunities for success themselves," Heather Lockman with Community Action Partnership says as she reads a portion of the essay.
The winner not only won a car, but was also given two new car seats for transporting her children.