Lincoln newlyweds get 'the most incredible' show of support from friends and family
"Despite the obstacles they found a way to make our day the most incredible day we could have ever imagined."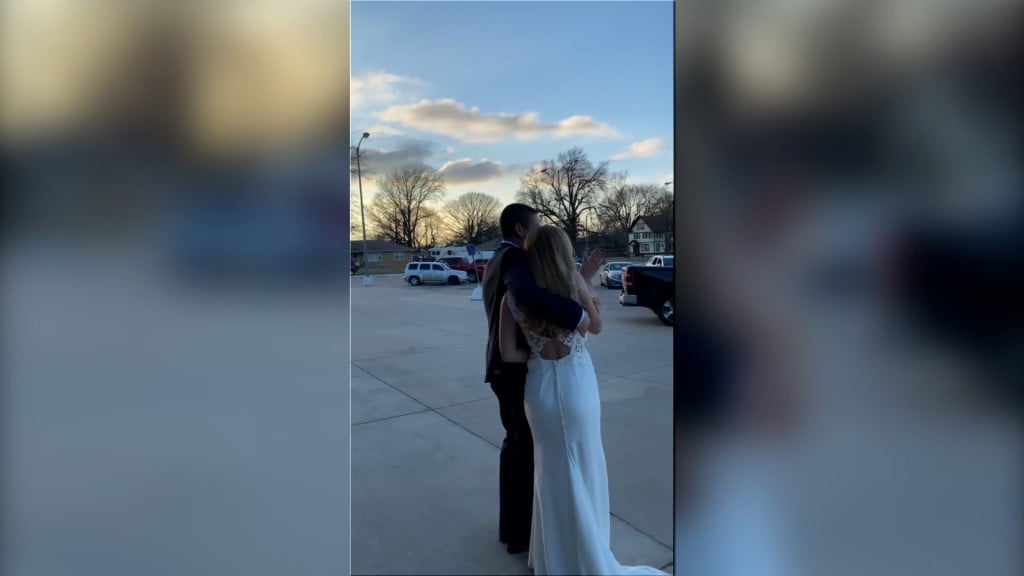 As weddings across the country have been cancelled or pushed back due to the outbreak of the coronavirus (COVID-19), many people are finding creative ways to make the big day special.
Danny and Katie Poethig, a Lincoln couple, originally planned to have their wedding in April. But with crowd limits growing stricter by the day, they feared they may not be able to have a wedding at all.
So, Monday afternoon, the Poethig's decided they would move up the wedding again – this time, to Tuesday night.
To pull it off, the couple had to cut more than 300 guests.
"It broke our hearts to have to do it," Danny Poethig told Channel 8 Eyewitness News. "But we wanted to maintain perspective that we could still have a special day and a memorable one."
Twenty-four hours later, the Poethigs had revamped their wedding and streamed it live from their church for friends and family who couldn't be in attendance.
Little did they know, while the ceremony was being streamed live, those friends and family were coordinating and gathering outside in the church parking lot in their cars.
"When we said 'I do' they all honked," Poethig said. "We went out in the lobby when the ceremony was over and I told my wife, 'Hey is that Ellie in her car holding a sign?'"
The couple walked outside and as soon as the door opened everyone started honking their horns in a show of support and celebration.
"Just the most incredible moment we could have ever imagined," Poethig said.  "Despite the obstacles they found a way to make our day the most incredible day we could have ever imagined."