Lincoln officer remains in critical condition Friday
A Lincoln police officer shot in the line of duty remained in critical condition Friday morning.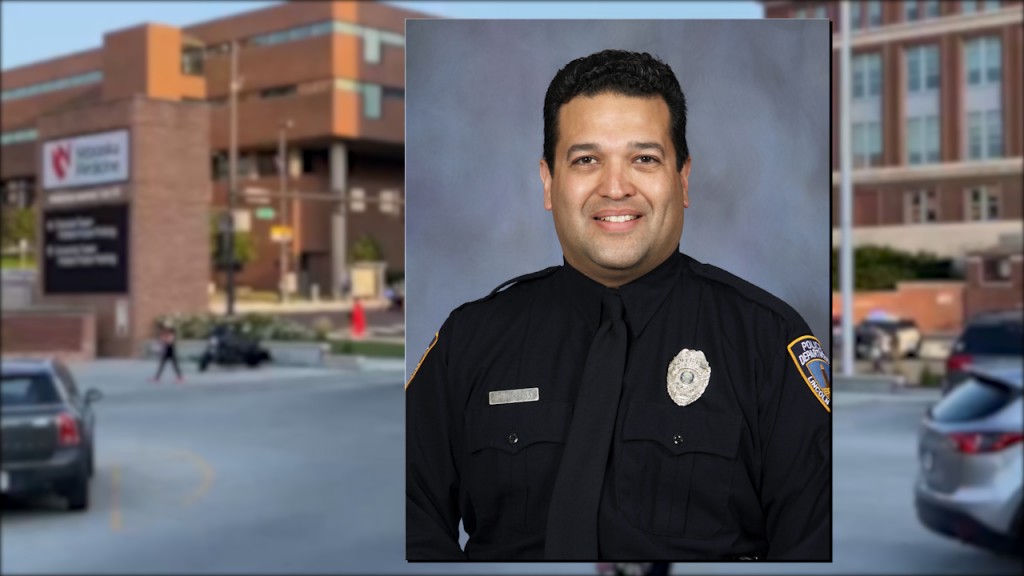 LINCOLN, Neb. (KLKN) – A Lincoln police officer shot in the line of duty remained in critical condition Friday morning.
Investigator Mario Herrera, a 23-year veteran officer, was transported to the University of Nebraska Medical Center in Omaha Thursday night.
Herrera was shot in the chest Wednesday while attempting to apprehend 17-year-old Felipe Vazquez for an outstanding warrant connected to the murder of Edward Varejcka in March.
Herrera, a plainclothes investigator, was not wearing a ballistic vest when he was shot outside a home near 33rd and Vine St., officials said.
According to a post from a family friend, Herrera underwent a surgery late Thursday night after arriving at UNMC. His nurse said "'Mario is doing ok, relatively,'" according to the post.
"The outpouring of support from not only the local community, but also from across the country is overwhelming and wonderful," the post says. "So many of you have asked how you can help and it is so appreciated.  The truth is, it is hard at this point to process what help may be needed."
After Herrera was shot, LPD Gang investigator Cole Jennings returned fire but did not hit Vazquez or 19-year-old Orion Ross after they smashed out a window and jumped out of the home, Lancaster County Sheriff Terry Wagner said. Per protocol, Jennings has been placed on administrative leave as LSO investigates the shooting.
Vazquez and Ross were both taken into custody following pursuits that prompted a large law enforcement response in the area. Ross was found hiding in the playground of nearby Hartley Elementary School. Vazquez was found on the back porch of a nearby home. A .45 caliber pistol, reported stolen earlier this year, was recovered on the porch, authorities said.
After a call from police for citizen's to donating blood, the Nebraska Community Blood Bank told Channel 8 Eyewitness News they had received more than 130 donations and had scheduled 130 appointments for later in the week.
"This is something that doesn't happen in Lincoln, like some other cities," donor Scott Larson said. "I wanted to do something to be able to help the community."
Megan Skradis, an emergency trauma nurse, works closely with the Lincoln Police Department. She is also a friend of Herrera.
"He is one of the kindest, kindhearted, down to business people I've ever met," Skradis said. "He always had a smile on his face. He was always willing to help another person. Overall, a great person."
Herrera and his wife have three daughters and a son. His family has established a fund at Liberty First Credit Union. Any Lincoln branch will accept monetary donations: https://www.libertyfirstcu.com/atm-branch-locations. Those wishing to donate blood in Mario's name can fill out a "Count Me In' card at the donation site by listing his name: https://www.ncbbherohub.club/donor/schedules/zip.