Lincoln police asking for help finding driver who hit cars during funeral procession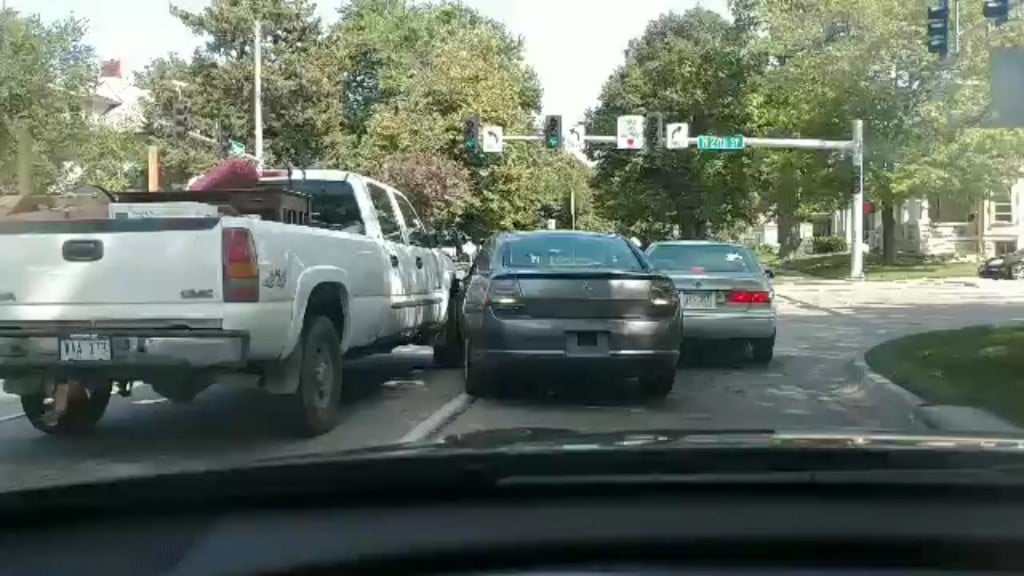 Lincoln police are asking for help finding a driver who hit multiple vehicles as a funeral procession passed.
Police identified the driver only as a white male in a Mitsubishi Galant, and said the vehicle had no plates.
The incident happened on August 30th as a funeral procession was driving through 27th and P Street. Police said the man attempted to squeeze between a car and pickup in front of him but collided with both. The man then crawled out of his window, climbed on top of his car and yelled at the other drivers to move their vehicle before climbing back in his own car, police said.
A family member at the funeral procession is speaking out in light of this incident.
"It was just a level of disrespect, you know a family just trying to get to a destination to lay one down and to have something like that happen, it's just above people," Jordon Brown said.
Brown hopes the person is held responsible for his actions during a tough time for him and his family. He says this is a lesson for those who may become impatient while driving.
"I just kind of expect the unexpected," Brown said. "You never know what people are capable of so you just have to keep your eyes out for your own safety."
Another driver recorded part of the incident on a cell phone. The video (link here) shows the Mitsubishi driver backing up and driving over a curb to get away.
Police said the man caused thousands of dollars in damage to the two vehicles he hit.
Anyone with information is urged to contact police or leave a tip at LincolnCrimeStoppers.com.