Lincoln Police news conference on late night protest riot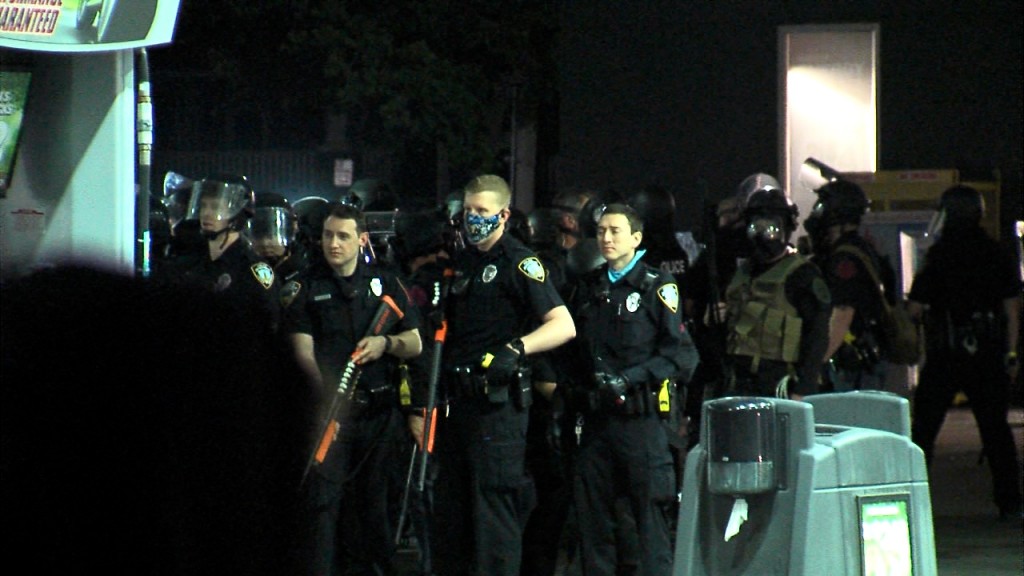 LINCOLN – Police Chief Jeff Bliemeister asking residents to stay away from the area of 27th and O streets, the scene of an overnight protest and riot in Lincoln early Saturday morning.
At a news conference early Saturday morning Bliemester said "There are more productive ways to get this message out that doesn't detract from the overall message itself."
Lincoln police – many dressed in riot gear – arrived on the scene to break up the rioting.  Several arrests were made. Several officers were injured.

"We're trying to protect lives, people from injury, businesses from being damaged from incidents that have nothing to do with the incidents that have occurred nationally," said Bliemester.
Bliemeister said additional resources – Nebraska State Patrol and Lancaster County Sheriff's department — have been called in to deal with the normal calls of service that are occurring in the city.
A number of people started gathering around 27th and O streets late Friday night.
Bliemeister said the protests started as peaceful but later turned more violent. "A small number of people took to extremes that lead to fires and injuries."