Lincoln Police provide detailed review of May protest
The in-depth review allowed LPD to closely exam every event that unfolded through multiple nights of protests.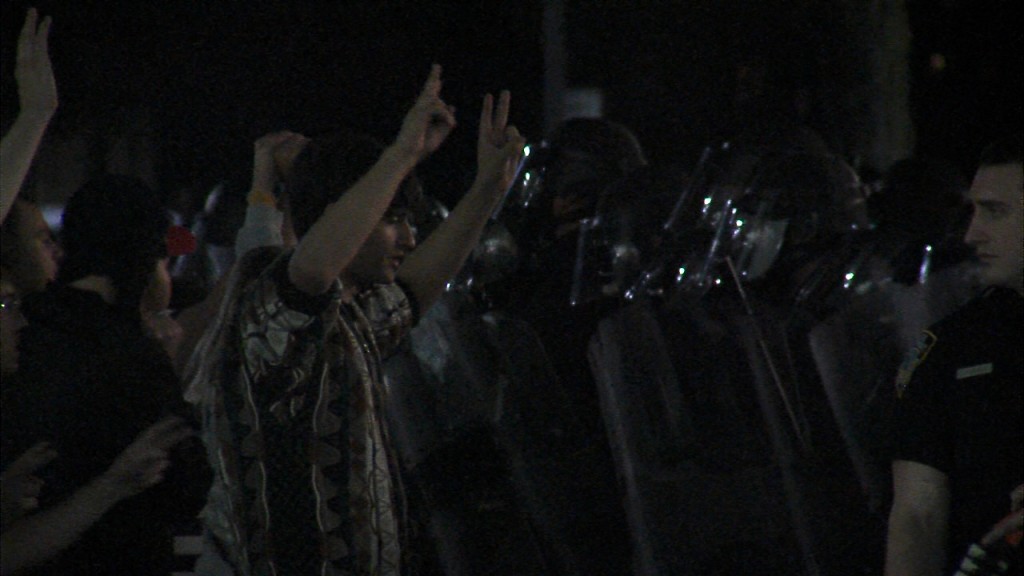 LINCOLN, Neb. (KLKN) – Learning and evaluating. That's how the Lincoln Police Department has spent the last 6 months combing through hours of videos and pictures from the May protests.
Including shocking video, released for the first time Wednesday. It shows a Lincoln police officer on the second floor of the hall of justice taking pictures when glass shatters next to her, the result of a bullet.
LPD is still looking for the person who fired that shot on the night of May 30th.
While this incident and many others were caught on camera, Police Chief Jeff Bliemeister made it clear, more body cameras is something they could have done better.
"We need to do a better job of equipping all of our officers with body worn cameras that aren't inhibited by the fact that they're holding a shield to protect them. Because otherwise, you're looking at the back of the shield. What good does it do?" Chief Bliemeister said.
He said video from citizens played a crucial role in investigations, providing a third party view.
In total, LPD looked into 38 use–of–control incidents. From that, only one officer was disciplined for not following proper training.
"This individual officer deployed an impact munition towards someone that was shooting fireworks at them. So, it was a reaction, but they did not fully identify the target itself. So, that's why they were disciplined in that," Bliemeister stated.
In the review, LPD stated they have not fully trained for riot scenarios, and they didn't expect the violence and vandalism. Violence that included rocks, knives, Molotov cocktails, fireworks and even bullets.
The police department is still investigating a number of incidents. So far, 121 people have been arrested. Of those arrests, 55% were White, 24% were African american and 10% Hispanic.
Chief Bliemeister acknowledged that there was a group of people wanting to incite violence but numerous protesters just wanted their voices to be heard peacefully, something LPD understands. They stated their goal is to further their relationships within minorities.
"There is work to do on that in order to build that legitimacy, build that trust in advance of tragic incidents that occur like this," Bliemeister said.
As for how those events have impacted not just the community but also police in their everyday encounters, the Chief was very up front about the toll those nights took on so many.
"They're there in a protection mode trying to prevent harm from occurring. And that's why you're seeing these officers. They're there. And then all of a sudden, they're in the mix of this crowd. There are things put over the top of their cars, and it's just pounding on their cars, like, what's happened? I was here to help. Now, I'm the target of this. So has that changed them? It has," Bliemeister said.