Lincoln Police see continued increase in car thefts during June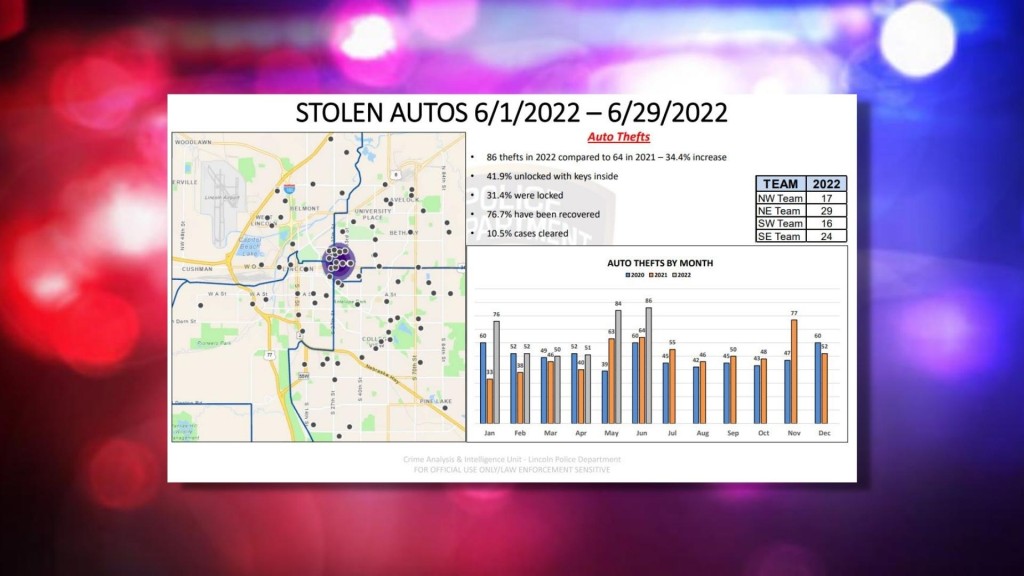 LINCOLN, Neb. (KLKN) – After a spike in auto thefts in May, Lincoln Police have continued to see the trend move into June.
On Thursday, police spoke about the recent increase of car thefts in the community. This June, police saw a 34.4 percent increase when 86 cars were reported stolen.
Of those vehicles stolen, police say that 41.9 percent were left unlocked with the keys inside.
So far, 76.7 percent of cars have been recovered by authorities, according to police.
The increase in auto thefts began in May when 84 cars were reported stolen, an increase of 21 from the previous year.
Police remind the community to lock their cars when left alone and never leave keys inside of them.