Lincoln Public Schools add three new Community Learning Centers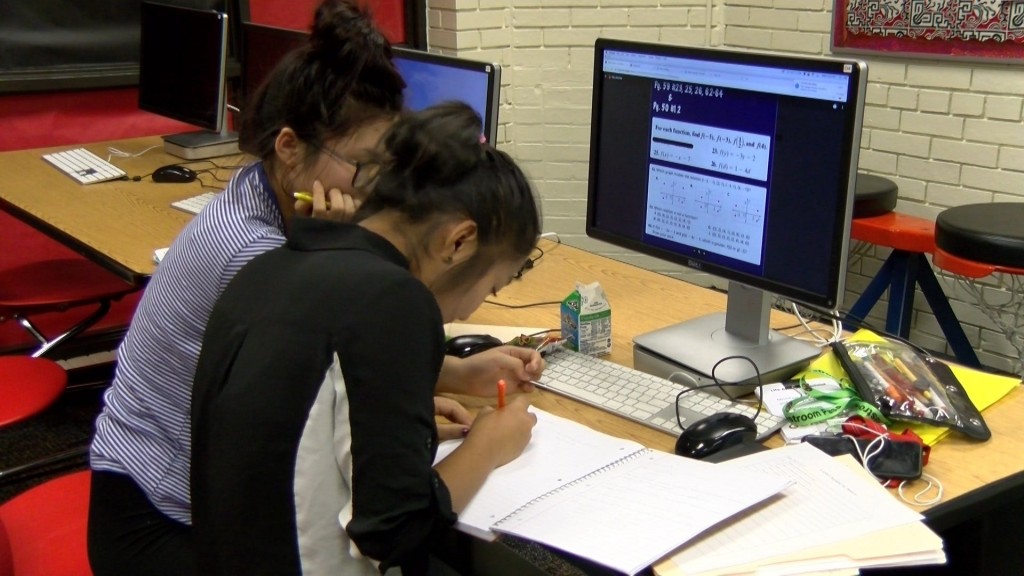 At the beginning of the 2019-2020 school year, Lincoln High School was one of three schools that opened a Community Learning Center, also called a CLC.
The other schools are Randolph Elementary and Lincoln Northeast High School. This pushes the number to now 29 in Lincoln.
"It's certainly a place for young people to be after school but they are doing something while they are here," Director of Lincoln's CLCs, Nola Derby-Bennett said. "They are thinking about their future, they are thinking about their interest areas, they are diving into the content areas that are most interesting to them during the school day."
With all the CLCs in Lincoln combined, there are more than 500 clubs, and many of them expose students to potential careers.
The clubs range anything from life after high school to Dungeons and Dragons.
"It's actually a lot of fun, it makes me really happy because I have something to do and I am not just sitting at home being bored all the time and I get to hang out with friends and make new ones," Lincoln High School Freshman, Alex Montgomery said.
The new CLCs are funded through a $185,700 federal grant which was approved by the Nebraska Board of Education last spring. The award is part of $2.2 million in funding distributed statewide through the federal 21st Century Community Learning Centers grant.
"Even in elementary we are talking about what kind of job somebody would have and who is interested in this area and so it really gets young people thinking very early on," Derby-Bennett said.
A sophomore at Lincoln High School says she had so much fun her freshman year and had no hesitation to join in again.
"Even if it's something that you don't think you'll like, show up and try it," Lincoln High School Sophomore, Alex Fonck said. "If you don't like it, you can leave and try something else but if you don't show up you won't know if you are going to like it or not."
The community support in CLCs has been a positive experience for Derby-Bennett.
"What we hear is these are so valuable," Derby-Bennett said. "I hear from parents who have children that don't attend a CLC yet and ask when is it coming to our school."
The ultimate goal is to open CLCs in all 57 schools around the city.