Lincoln restaurant struggling to keep up with rising food prices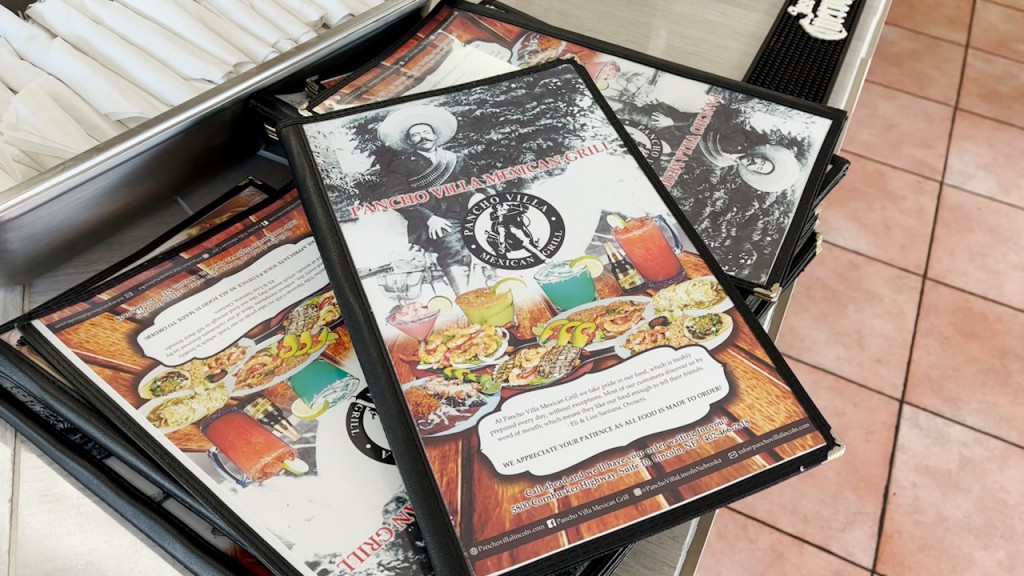 LINCOLN, Neb. (KLKN) – Local restaurants are spending a pretty penny to get the ingredients they need to make your favorite dishes amid the pandemic.
"We have been through a lot of ups and downs, but this has really financially taken a toll."
Pancho Villa Mexican Grill, near 56th and Cornhusker, has been on a rollercoaster ride the last year and a half.
"Owning a restaurant, and I know all the mom and pop shops and restaurant owners will agree, that it's a hard life anyway. It's long hours and everything kind of falls on you," Lisa Santana, the owner of Pancho Villa said. "It's just times two (now). It's just double the stress, double everything, double the work, double the stress."
The family-owned business that's been around for almost 12 years hasn't had it easy lately.
Last month a COVID-19 death in their family and a lack of staff caused the restaurant to shut down their dining room and survive on carryout only.
But because of their loyal customers reaching out for help, Pancho Villa was able to reopen their dining room once again a few days later.
"One couple came in for a couple Fridays and just rolled up their sleeves, we were really busy, rolled up their sleeves and just started helping and I thought oh my god," Santana said.
But now Pancho Villa Mexican Grill is facing a new hurdle – food prices.
Santana says they're paying more than half for some of their products than they did in 2019.
That's a 55% increase.
"The tomatoes we used to be able to buy for $12 or $13 dollars and they have gone up, up, and up to now, they're $30 dollars a case," Santana said. "So that's onions, garlic, tomato. Garlic is ridiculous. Just for a little plastic container of peeled garlic, it's $33 dollars right now."
And the price of tequila has gone up too.
Legally, the restaurant has to purchase liquor from a certain supplier so they don't have the option to run out and buy their hard liquor at any given store.
Pancho Villa has had to change the way they buy products because of the surge in prices.
They now only buy what they need at the time and don't have the funds to stock up on supplies as they have done in other years.
Between staffing shortages, health conditions, and these high prices, Panch Villa is doing everything in its power to keep the lights on.
"If (food prices) stay this high, we may not survive it. We know that's a reality that we may not survive it," Santana said.
The restaurant has yet to change its menu due to rising prices.
But with restaurants paying more to make those meals, you might be paying more for your food.
You can find the restaurant at 5800 Cornhusker Hwy #10.