Lincoln Says "No More" to Domestic Violence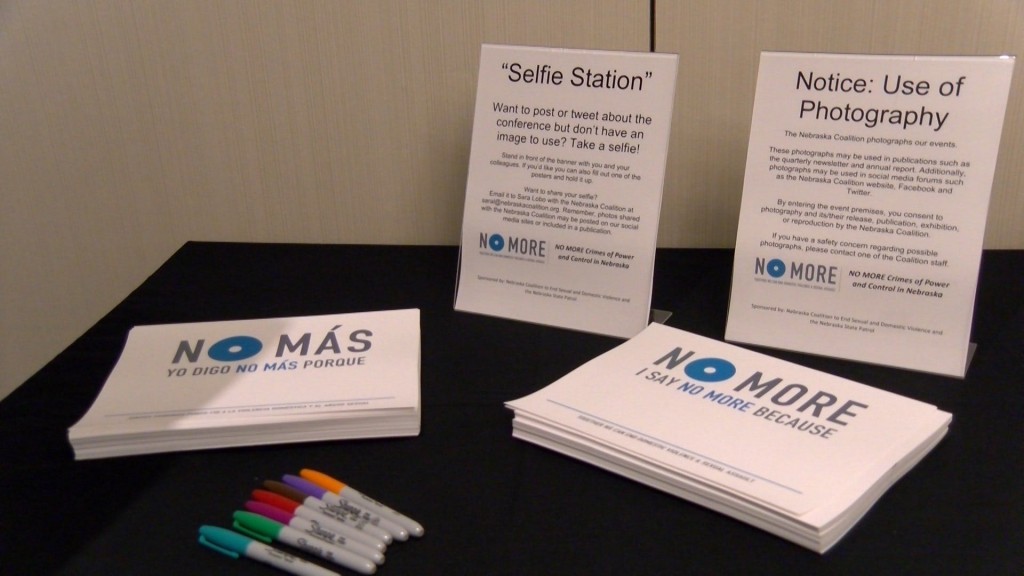 "No More Crimes of Power and Control", it's a powerful title for a conference on sex crime prevention. Hosted by the Nebraska State Patrol and the Nebraska Coalition to End Sexual and Domestic Violence, the event was held from Sept. 17 through Sept. 19. It aimed to educated the community on this type of abuse and how to help others.
"It can happen to anybody in any circumstances… It's ubiquitous… But, it can be stopped when we all kind of understand we are here to help each other," said Chris Freeman, Sr. Assistant County Attorney of Minneapolis Minnesota.
It's an issue across the country, and here at home. The weekend prior to the convention, six men were arrested in a prostitution sting here in Lincoln. Two of them thought they would be meeting a 15 year-old girl for sex, but it was an undercover officer the entire time. In addition, four women were also taken into custody, but police are still trying to figure out if there were being trafficked.
"One of the strongest things you can do is be supportive… Be understanding," said Freeman, "Be there for them when their able to speak out and tell the truth about what's happening in their life".
The conference hosted a variety of speakers who were able to inform their audiences of essential tools on how to help victims feel safe, hold abusers accountable, and effectively coordinate with law enforcement. They also hoped to dispel several common misconceptions.
"We often hear people ask the question 'why doesn't the victim just leave'," said Nebraska Coalition Executive Director Lynne Lange, "And that's a frustrating question for us to hear because it does place the focus on the victim where we would really like to shift that and ask why does an abuser abuse".
For more information, visit nebraskacoalition.org.